Airbnb vs Long-Term Rentals: What's Happening Now?
The effects of COVID-19 on the rental market in Toronto, and what it may mean for the future of condos, rentals, and the cottage market. Join us for a conversation about government involvement, regulations, landlord challenges and much more.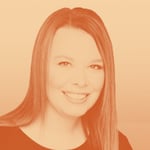 Host: Valerie Garcia, Speaker & Consultant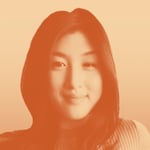 Vivien Wong
Sales Representative, Realosophy Realty
Vivien Wong is a Sales Representative with Realosophy Realty, a full service real estate brokerage that emphasizes looking at housing trends to empower clients to make smarter real estate decisions. Her work is largely centred around downtown Toronto. Vivien helps clients buy, sell, and lease properties, both from the landlords' and tenants' sides.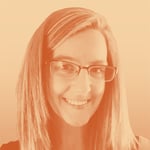 Kayla Andrade
Ontario Landlords Watch Team
Kayla Andrade is a wife, a mother, a landlord and now, an advocate. She prefers actions with tangible results rather than sitting back and ignoring the issues. Ms. Andrade has a long record of successfully guiding local and provincial landlords through the many issues and policies and where many have taken notice of her motivation and skills in advocacy. This strong commitment and dedication is how Ontario Landlords Watch was born, finally providing an avenue where Landlords could share their experiences and struggles. Over the years, this grassroots advocacy organization has built a solid foundation of supporters through their supportive services involving the rental housing market, the Residential Tenancies Act and the Landlord and Tenant Board legislation. This strong team has evolved to fight not only for the rights of Landlords but also for the plight of good Tenants and the heavily burdened Taxpayer. They seize every opportunity to meet with elected Officials, Taxpayers, Landlords and tenants to discuss solutions to the Housing Crisis. Kayla began her endeavours at the young age of 18 where she purchased her first rental property. Since that time, she has become a seasoned landlord and expanded her rentals to include a 5 plex, 6 plex, 2 triplexes and a single family home—18 doors in total. Her dream is to empower a team of Private Sector Housing Advocates in each city, to work together, to provide fair and balanced rules and regulations that benefit all members of society.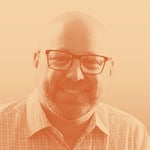 Nathan Rotman
Airbnb Deputy Director, Canada and Northeast US
Nathan Rotman is a public policy professional and political strategist. With almost 20 years of experience in federal, provincial, municipal and labour campaigns, Nathan has a breadth of experience working in Canada and internationally. Prior to joining Airbnb, Nathan served as Chief of Staff to Premier Rachel Notley in Alberta. As the Premier's most senior advisor he played leading roles in negotiating and securing the 2015 CPP enhancement; negotiating the implementation of a heavy-emitter carbon tax; securing federal approval for the Trans Mountain pipeline and later negotiating the purchase of that pipeline with the federal government; mounting an advertising campaign to promote support for pipelines and oil sands development; negotiating innovative city charters with Edmonton and Calgary; designing and coordinating a major initiative to diversify Alberta's economy with investments in LNG, upgrading, and petrochemicals; and finally negotiating the historic curtailment of oil production in 2018. Prior to his work in Alberta, Mr. Rotman held a wide variety of senior political roles including as Senior Political Director for the Canadian Labour Congress, and Executive Director of the New Democratic Party of Canada. Internationally, Nathan has consulted with political parties in the UK and Australia and consulted and served as an election observer in Morocco, Pakistan, Russia and Tunisia. Nathan is also a Senior Advisor with McMillan Vantage Policy Group.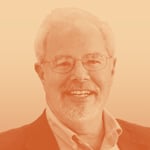 Treat Hull
Owner & Broker of Record, Treat Hull & Associates Ltd
Treat Hull is Broker of Record and owner of the brokerage. He spent three decades as a management consultant and marketing executive before moving to the County and taking up real estate. Treat also works with investors and developers in areas including site selection, investment analysis, land use planning, market research and business planning. In addition to his professional life, Treat has a long track record of community involvement. He ran for Member of Provincial Parliament in the 2011 provincial election, led the team which founded the community-owned and operated 99.3 County FM, and served on the boards of the County Community Foundation and the community-owned Regent Theater. Treat was a Councillor in the Municipality of Prince Edward County representing Picton during 2014-18. As councillor, he chaired a the municipal task force on the future of Picton Harbour, chaired the Healthcare Advisory Committee, and served on the Heritage Advisory Committee, the Audit Committee, the Water/Wastewater Committee and the County's task force on affordable housing. He is currently President of the newly-formed not-for-profit Prince Edward County Affordable Housing Corporation.
Realosophy Realty Inc. Brokerage 1152 Queen Street East, Toronto ON M4M 1L2 647-347-7325 info@realosophy.com