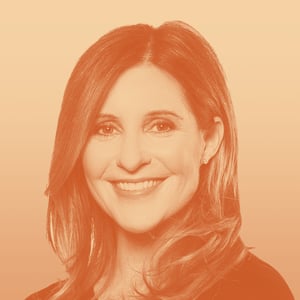 Andrea DelZotto
Director and Executive Vice President, Community Development, Tridel Group of Companies
As a member of the Tridel Group of Companies Board of Directors and Executive Team, Andrea helps guide the leadership, asset management and strategic vision for the company's operating units. This involves exploring market opportunities, identifying business risks and developing long-term strategy. Andrea is also responsible for maintaining the Tridel vision and mission and ensuring alignment of the company's core brand as it relates to people culture, customer experience, innovation, community, corporate social responsibility and communications. She initiates and drives change to maintain and build on the company's market leadership. This work includes evolving and advancing Tridel's corporate social responsibility and brand experience functions. Andrea is personally interested in uncovering problems and creating solutions to improve the quality of urban life for people of all ages.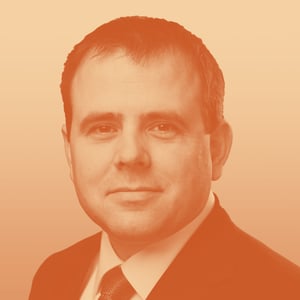 Alex Avery
Partner & Portfolio Manager, FrontFour Real Asset Alternatives
Mr. Avery is a partner with FrontFour Real Asset Alternatives, an investment manager focused on North American real estate and related securities, where he is a portfolio manager. Previously, Mr. Avery spent 12 years with CIBC Capital Markets, where he was Managing Director and led its North American real estate research team, providing research coverage of more than 60 real estate investment trusts and real estate corporations. Mr. Avery has been consistently recognized as a thought leader in real estate strategy, leadership and governance by institutional investors, as a TopGun Analysis by Brendan Wood International and for his stock picking and earnings estimation by StarMine. Prior to joining CIBC Capital Markets, Mr. Avery worked at a global investment dealer conducting research on real estate and real estate investment trusts, and prior to that at Altus Group, a leading commercial real estate consulting and advisory firm. Mr. Avery earned his CFA designation, holds both a Master of Business Administration and a Bachelor of Engineering & Management from McMaster University, and is a Chartered Surveyor and Member of the Royal Institution of Chartered Surveyors.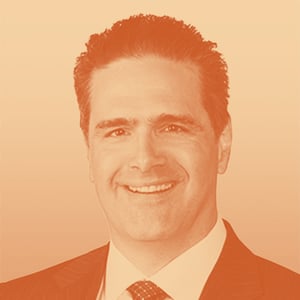 Doug Hoyes
Licensed Insolvency Trustee & Co-Founder, Hoyes Michalos & Associates Inc.
Doug Hoyes was inspired to bring his financial experience to work by helping individual people, not corporations rebuild their financial future. Doug advocates for consumers needing debt relief to ensure they receive a fair and respectful debt management solution. He regularly comments in the media including publications and networks such as: Global News, CBC, The Globe and Mail, The Toronto Star, BNN Bloomberg, The Financial Post, and CTV News. Doug is a passionate advocate for ensuring that people find the right solutions to their debt problems and shares his knowledge and expertise as a regular contributor to the Hoyes Michalos blog and in the media. Doug is also the host of the Debt Free in 30 Podcast and author of the personal finance book Straight Talk on Your Money – The Biggest Financial Myths and Mistakes…and How to Avoid Them.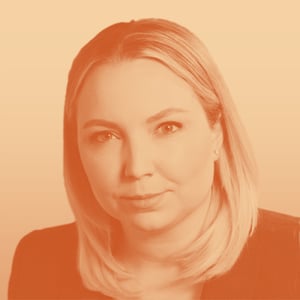 Frances Donald
Managing Director, Global Chief Economist & Global Head of Macroeconomic Strategy, Manulife Investment Management
Frances Donald is Managing Director, Global Chief Economist & Global Head of Macroeconomic Strategy for Manulife Investment Management. In her role, Frances forecasts global macroeconomic and financial trends, analyzes the economy and capital markets for potential opportunities and risks, and serves as a thought leader both within the firm and externally. As a senior member of the asset allocation team, she coordinates global macro research, assists in the team's return forecasts, and contributes to portfolio positioning views. Prior to joining Manulife, Frances worked as a financial economist for Scotiabank in Toronto, and before that as a global macro analyst for Pavilion Global Markets in Montreal. Earlier in her career, she held various positions at Deloitte, Roubini Global Economics, and Bank of Canada. Frances earned a B.A. (Honours) in Economics from Queen's University and a Master's in Economics from New York University. She's a frequent public speaker and regularly appears in international media, including Bloomberg and CNBC.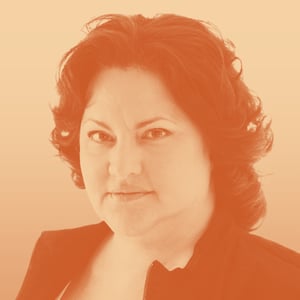 Gail Vaz-Oxlade
MoneyMomma
Gail has written too many books to count, starred in too many TV episodes to count, and is now retired, except for the 2020 #MoneyMasterClass and The Toronto Real Estate Summit. She spends her days laughing at life, weeding her garden, and cooking for people she loves.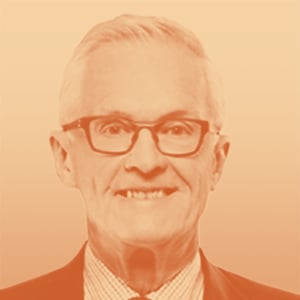 Hilliard MacBeth
Financial Advisor, Portfolio Manager, Author
Hilliard is a Financial Advisor and Portfolio Manager with over 40 years of experience. He has authored 3 books on on finance, economics and investing. His latest work is titled When the Bubble Bursts: Surviving the Canadian Real Estate Crash.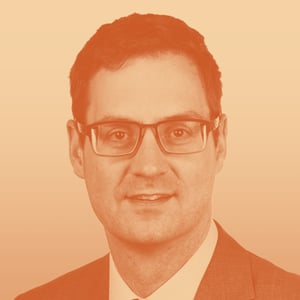 Jason Mercer
MCIP, RPP, MLAI, Toronto Regional Real Estate Board, Chief Market Analyst, Director of Service Channels
Jason Mercer is the Toronto Regional Real Estate Board's Chief Market Analyst and Director of Service Channels. He leads TRREB's market analysis program that provides products and services that help REALTORS® and their clients fully understand trends in the GTA housing market and underlying economic drivers. Jason also oversees TRREB's MLS® Services Department and the delivery of information and data products to the TRREB Membership. Jason has private and public sector experience in the real estate industry, having previously held positions at PricewaterhouseCoopers and the Canada Mortgage and Housing Corporation. He possesses a Bachelor of Arts degree from Simon Fraser University and a Master of Science in Planning degree from the University of Toronto. Jason is a Member of the Canadian Institute of Planners, a Registered Professional Planner with the Ontario Professional Planners Institute and a Member of Lambda Alpha International, the Land Economics Society.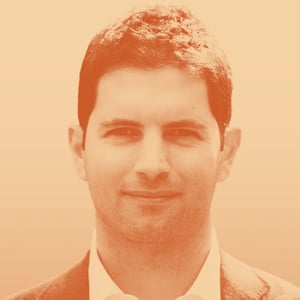 Josh Gordon
Assistant Professor, School of Public Policy, Simon Fraser University
Josh Gordon is an Assistant Professor at the School of Public Policy at Simon Fraser University. He researches Canadian housing markets and the politics that surround them. He has written various reports on the housing markets of Vancouver and Toronto, respectively, and recently published an analysis of the Canadian housing market in Canadian Public Policy. This material is being turned into a book documenting the trajectory of the Canadian housing market.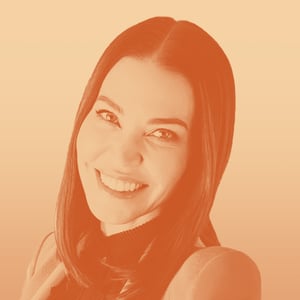 Kerry K. Taylor
Money Expert, Squawkfox.com
One of the world's top personal finance bloggers, Kerry's unique and fun approach with all things money reaches millions of readers around the globe each year. She is a financial journalist, speaker, and the author of 397 Ways To Save Money. Kerry is a former columnist with The Globe and Mail, The Toronto Star, and she's a regular money expert featured on CBC's The National, BNN, CTV, and The Marilyn Denis Show.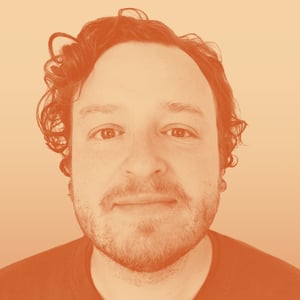 Kevin A. Bryan
Assistant Professor of Strategic Management, University of Toronto, and Lab Economist, Creative Destruction Lab
Kevin A. Bryan is an Assistant Professor in Strategic Management at the University of Toronto, and the Lab Economist for the Creative Destruction Lab. He research on the rate and direction of innovation, antitrust policy, and pure economic theory has appeared both in top academic journals and the popular press. Since graduating with a PhD in Economics and Strategy from the Kellogg School of Management at Northwestern University, he has taught at Duke University and the University of Toronto, and advised policymakers and business leaders at, among others, the Federal Reserve, DFID (the UK development agency), and COFECE (the Mexican competition authority).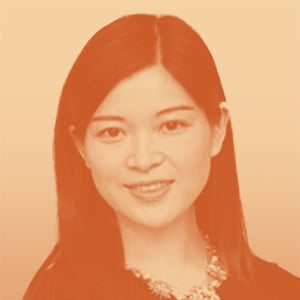 Lu Han
Professor of Economic Analysis and Policy, University of Toronto
Lu Han is Professor of Economic Analysis and Policy and the Premier's Research Chair in Productivity and Competitiveness at Rotman. She is a Chief Scientist at the Behavioral Economics in Action (BEAR), a Research Fellow at the Centre for Real Estate and Urban Economics and a Weimer Fellow at the Homer Hoyt Institute. She currently serves on the Board of the American Real Estate and Urban Economics Association, and the Editorial Boards for Journal of Urban Economics, Real Estate Economics, Journal of Housing Economics, and Regional Science and Urban Economics. Lu received a PhD in Economics from Stanford University.

Lu's research examines housing market dynamics and risks, the microstructure of real estate markets, incentives and efficiencies in the brokerage industry, housing policies, international real estate and green amenities. Her work has been published in highly regarded economics, finance and real estate journals, such as RAND Journal of Economics, Review of Financial Studies, International Economic Review, Journal of Urban Economics, Journal of Business and Economic Statistics and Real Estate Economics. She has also contributed to a number of books, including the Handbook of Regional and Urban Economics and Housing Markets and the Financial Crisis.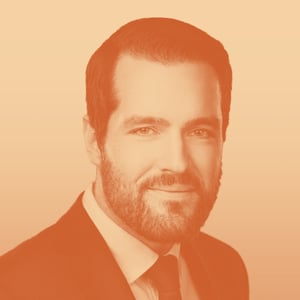 Marc Desormeaux
Senior Economist, Scotiabank
Marc Desormeaux leads Scotiabank Economics' regional economic forecasting and commodity market coverage. During his time at Scotiabank, he has produced research on a wide range of sectors—including real estate, energy policy, and federal and provincial government finances. Prior to joining Scotiabank, Marc worked in the economic forecasting division at the Conference Board of Canada.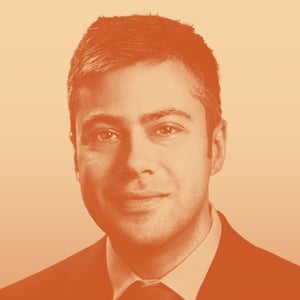 Mikael Khan
Director, Financial Stability Department, Bank of Canada
Mikael Khan is a Director in the Bank of Canada's Financial Stability Department, where he manages a team responsible for assessing risks and vulnerabilities in Canada's non-financial sector. Previously, Mikael held increasingly senior positions in the Canadian Economic Analysis Department. His research is centred around the measurement of core inflation, the role of expectations in the housing market, and the macroeconomic risks posed by elevated household debt. Mikael holds an M.A. and B.A. in Economics from Queens University.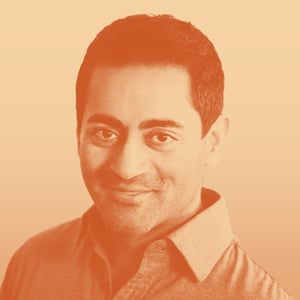 Preet Banerjee
Founder, MoneyGaps and Management Consultant to the Financial Services Industry
Preet Banerjee is the founder of MoneyGaps.com, a fintech company that allows financial advisors to provide holistic, personal financial report cards to consumers. He is also a consultant to the financial services industry focusing on the commercialization of behavioural finance for wealth management providers. He is one of Canada's most requested keynote speakers, represented by Speakers' Spotlight, a governor at the University of Toronto, a director for the Foundation for the Advancement of Investor Rights Canada, a partner at Wealthscope, former television host (The Oprah Winfrey Network) and more. He is currently pursuing a doctorate at the Henley Business School at The University of Reading.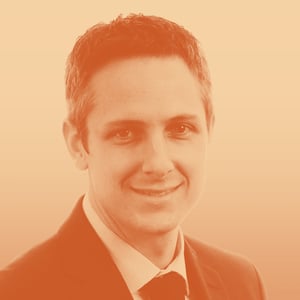 Shaun Hildebrand
President, Urbanation
Shaun Hildebrand is President of Urbanation, a real estate research and consulting firm specializing in the GTA condominium and rental markets. Shaun manages the Urbanation team and is responsible for leading market intelligence for the company's subscription reports and project feasibility studies, and directing new research expansion. Shaun has acted as a key spokesperson on the local real estate market for over 10 years, providing highly quoted market insights in the media, delivering industry presentations, and preparing forecast reports and customized research for a diverse range of clients. Prior to joining Urbanation in 2013, Shaun managed the GTA housing market analysis team at Canada Mortgage and Housing Corporation (CMHC).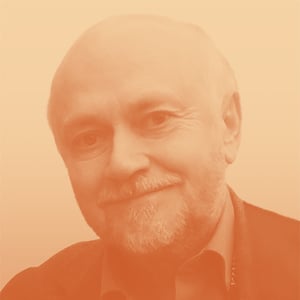 Will Dunning
Chief Economist, Mortgage Professionals Canada
Will Dunning has been analyzing housing markets since 1982. In September 2000, he opened his own consulting company, which specialized in analysis of housing markets. Clients include a wide range of industry associations, governments, non-governmental organizations, financial institutions, home builders, investors, and asset managers. Will has a BA in Economics (McGill University) and an MA in Economics (University of British Columbia).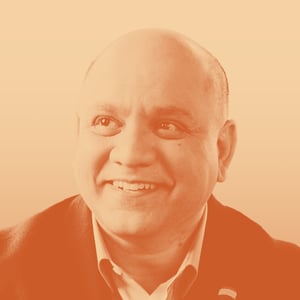 Asif Khan
Sales Representative, Owner RE/MAX Prime Properties Brokerage
Asif Khan is the owner of RE/MAX Prime Properties. With a clear vision to provide R.E. Solutions, Asif sets the standard for today's Realtor. Asif's Mission is to exceed expectations by leading the way for the Real Estate Industry. In March 2020, Asif received the Broker Owner of the Year Award for Canada This came on the heals of the Rookie Owner of the Year award in 2017, a testament to his leadership and cutting edge tools. An Accredited Buyer Agent, Certified Luxury Home Marketing Specialist & Diamond Guild member, he provides a fresh, unfiltered opinion on market trends, conditions, and values.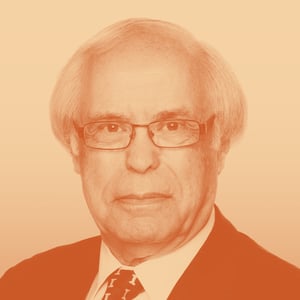 Bob Aaron
Toronto Real Estate Lawyer, Toronto Star Real Estate Law Columnist
Bob Aaron is a Toronto real estate lawyer who practises in the areas of real estate, corporate and commercial law, wills and estates, and expert opinions in real estate litigation. Bob served as an elected director of the Law Society of Ontario for 16 years and is now an ex-officio director. From 2008 to 2011, Bob was a government appointee to the board of the Tarion Warranty Corporation, the regulator of the new home building industry in the province. He also chaired the Tarion Consumer Advisory Committee for three more years. Bob has written about 750 Property Law columns in The Toronto Star for the last 20 years in the paper's Homefinder.ca section and on the Star's website. His column appears on alternate Saturdays in print, on thestar.com, and at www.aaron.ca. Bob has presented papers to numerous continuing education programs at the Law Society of Ontario, the Ontario Bar Association, the Toronto Real Estate Board, and numerous real estate brokerages and other organizations. He has also appeared on four segments of CBC-TV Marketplace, and on numerous radio and TV interviews. Bob has written numerous expert opinions for other lawyers in real estate matters and has testified in court as an expert witness. He has been qualified as a real estate law expert in Ontario Superior Court, the Federal Court of Canada and the Ontario Court of Appeal.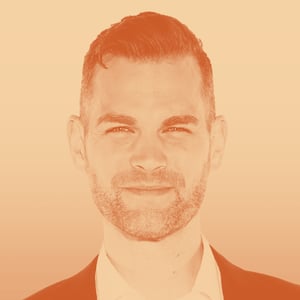 Brandon Ware
Broker of Record, Verity Real Estate
Brandon Ware is one of the founding partners of Verity Real Estate. His desire to start Verity Real Estate was born from the belief that real estate and philanthropic endeavours can work together to create meaningful business relationships. Verity's realtors strive to deliver the truth about Toronto real estate (the good and the bad). Brandon is passionate about real estate and those he serves and with his intense, client-centric work ethic, Brandon is willing to deliver difficult information to ensure the best outcome. If he believes something can be done, he works to make it happen.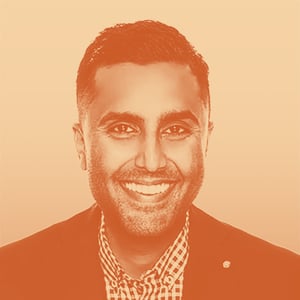 Brian Persaud
Broker of Record, Re/Max Realtron Real Experts Realty Brokerage
Brian Persaud is a Toronto based Real Estate Agent, TV Host, Producer and Author of Investing in Condominiums: Strategies, Tips and Expert Advice for the Canadian Real Estate Investor. Brian is a Broker of Record for RE/MAX Realtron, specializing in marketing properties and is currently the realtor appraiser for HGTV's Income Property. He is also a go to realtor expert for The Globe and Mail, The Toronto Star, Toronto Life Magazine, Metro, CBC and BNN.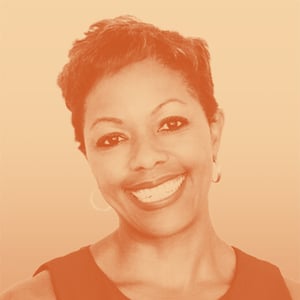 Davelle Morrison
Broker, Bosley Real Estate Ltd. Brokerage
Davelle Morrison has a Bachelor of Commerce at McGill University in Management Policy & Finance. Watching her mother use equity to buy bigger and better houses has inspired her pursuits to become a successful real estate investor. Davelle has been featured in Canadian Real Estate Wealth magazine and has co-authored the best-selling book titled, Success Today with best-selling author and speaker, Brian Tracy. Ms. Morrison regularly appears on BNN, CTV News Channel & The Globe and Mail and has appeared on Holmes And Holmes on the DIY Network in the US and HGTV in Canada. Davelle Morrison owns 13 doors including a duplex in Leslieville, a four-plex in Picton & a six-plex short-term rental in Prince Edward County known as the Mary Street Guesthouse. She's a top agent with Bosley Real Estate Ltd., Brokerage and sits on the Board of Directors for the charity, Beautiful World Canada and runs the Toronto Condo Network and a Short-Term Accommodation Association of Prince Edward County.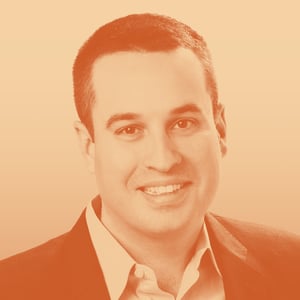 David Fleming
Broker, Toronto Realty Group & Author of TRB
Born and raised in Toronto, David has been licensed to trade in real estate since 2004, shortly after obtaining an Honours Bachelor of Commerce with a minor in Economics from McMaster University. David is today's modern Realtor who works with buyers and sellers, houses and condos, entry-level and high-end, and all across the city. David believes that technology has allowed today's modern Realtor to be savvy in every location, and for every type of clientele, and this is demonstrated in both his level of service and passion for real estate David consistently ranks in the top 1/4 of 1% of all licensed Toronto Realtors. David's claim to fame, both in organized real estate, and among the Toronto public, is Toronto Realty Blog, which was not only the first real estate blog launched in Toronto way back in 2007, but also remains as the number-one real estate blog in the city. David's outspoken and opinionated nature on TRB has been well-received by consumers who value an honest agent Realtor who believes in providing the public with more information, so that they can make educated, informed purchase and sale decisions. David currently lives in Bennington Heights with his wife, Jenna, and two children. With demand for David's expertise surging, he created the Toronto Realty Group with the goal of training his agents to reflect and espouse his own values and beliefs about the Toronto real estate market. Five years later, David's two agents are all working tirelessly to provide the same level of customer service, experience, and opinion that TRG clients have come to expect.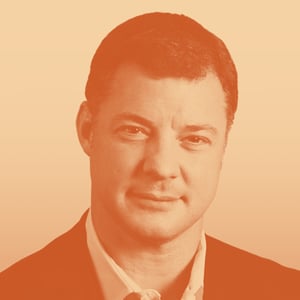 David Larock
President & Mortgage Broker, Integrated Mortgage Planners, Inc
David is an award-winning mortgage broker and an avid blogger who offers an insider's perspective on all things mortgage.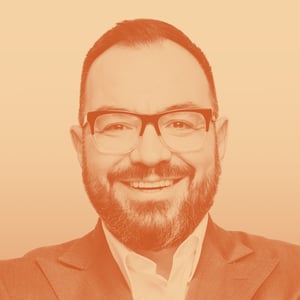 Gus Papaioannou
Sales Representative, Realosophy Realty
Gus is a Sales Representative with Realosophy Realty. A lifelong Torontonian & entrepreneur in the retail & hospitality sectors for over 15 years, Gus has first-hand knowledge of Toronto's trendiest neighbourhoods and strong problem-solving skills. When he's not pulling deals together for clients, Gus enjoys spending time with his family & travelling.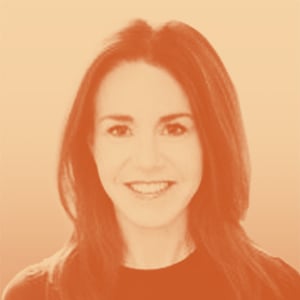 Justine Deluce
Broker, Chestnut Park Real Estate Limited
Justine Deluce is a top producing real estate broker, working with buyers and sellers in the City of Toronto. From 2003 to 2015, she was part of the leadership team at Chestnut Park, serving as Chief Operating Officer and Broker of Record for the last three. During this time, she built her reputation as a highly effective negotiator and problem-solver, and helped build the firm in every market where it operates with over $ 2 billion a year total dollar volume of real estate sold. Justine led many of the firm's strategic growth initiatives and served on the Global Advisory Board for Christie's International Real Estate (Chestnut Park's global marketing partner) representing the interests of the network's Canadian Affiliates. Author of the Deluce Report, she is regularly called upon by journalists and media outlets to provide insight and commentary on a variety of issues related to the industry and luxury real estate market.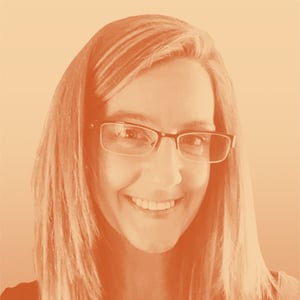 Kayla Andrade
Ontario Landlords Watch Team
Kayla Andrade is a wife, a mother, a landlord and now, an advocate. She prefers actions with tangible results rather than sitting back and ignoring the issues. Ms. Andrade has a long record of successfully guiding local and provincial landlords through the many issues and policies and where many have taken notice of her motivation and skills in advocacy. This strong commitment and dedication is how Ontario Landlords Watch was born, finally providing an avenue where Landlords could share their experiences and struggles. Over the years, this grassroots advocacy organization has built a solid foundation of supporters through their supportive services involving the rental housing market, the Residential Tenancies Act and the Landlord and Tenant Board legislation. This strong team has evolved to fight not only for the rights of Landlords but also for the plight of good Tenants and the heavily burdened Taxpayer. They seize every opportunity to meet with elected Officials, Taxpayers, Landlords and tenants to discuss solutions to the Housing Crisis. Kayla began her endeavours at the young age of 18 where she purchased her first rental property. Since that time, she has become a seasoned landlord and expanded her rentals to include a 5 plex, 6 plex, 2 triplexes and a single family home - 18 doors in total. Her dream is to empower a team of Private Sector Housing Advocates in each city, to work together, to provide fair and balanced rules and regulations that benefit all members of society.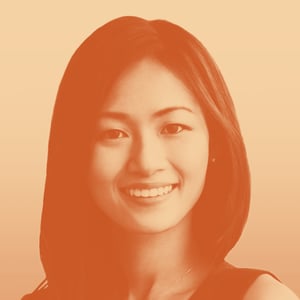 Mei Chan
Sales Representative, Realosophy Realty
Mei is a Sales Representative with Realosophy. She is an accomplished entrepreneur and real estate investor. With 10+ years of experience in sales & marketing, Mei was named "Top 30 Under 30" in the Globe and Mail. She holds a B.Com from Ryerson University. Prior to Realosophy, she led a start up in London, UK. Away from real estate, Mei enjoys travelling with her husband and two fur babies.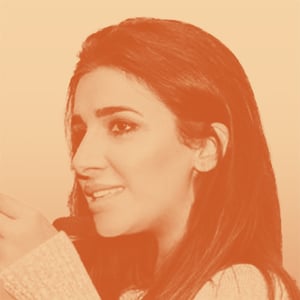 Nasma Ali
Founder, One Group Toronto Real Estate
Nasma is the founder of One Group Toronto Real Estate, a company of 8 agents, 3 admins, and an in-house stager. Founded only 2 years ago sold close to $100 million of real estate since 2018. She is a mom of three children and studied computer engineering with a decade of corporate experience in the software industry.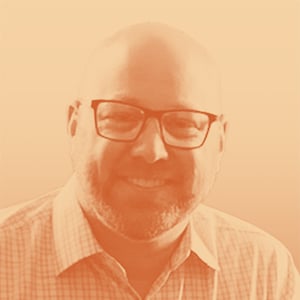 Nathan Rotman
Airbnb Deputy Director, Canada and Northeast US
Nathan Rotman is a public policy professional and political strategist. With almost 20 years of experience in federal, provincial, municipal and labour campaigns, Nathan has a breadth of experience working in Canada and internationally. Prior to joining Airbnb, Nathan served as Chief of Staff to Premier Rachel Notley in Alberta. As the Premier's most senior advisor he played leading roles in negotiating and securing the 2015 CPP enhancement; negotiating the implementation of a heavy-emitter carbon tax; securing federal approval for the Trans Mountain pipeline and later negotiating the purchase of that pipeline with the federal government; mounting an advertising campaign to promote support for pipelines and oil sands development; negotiating innovative city charters with Edmonton and Calgary; designing and coordinating a major initiative to diversify Alberta's economy with investments in LNG, upgrading, and petrochemicals; and finally negotiating the historic curtailment of oil production in 2018. Prior to his work in Alberta, Mr. Rotman held a wide variety of senior political roles including as Senior Political Director for the Canadian Labour Congress, and Executive Director of the New Democratic Party of Canada. Internationally, Nathan has consulted with political parties in the UK and Australia and consulted and served as an election observer in Morocco, Pakistan, Russia and Tunisia. Nathan is also a Senior Advisor with McMillan Vantage Policy Group.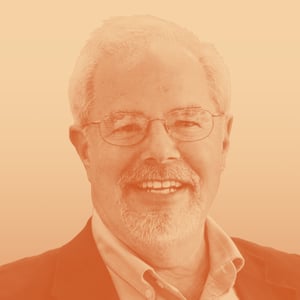 Treat Hull
Owner & Broker of Record, Treat Hull & Associates Ltd
Treat Hull is Broker of Record and owner of the brokerage. He spent three decades as a management consultant and marketing executive before moving to the County and taking up real estate. Treat also works with investors and developers in areas including site selection, investment analysis, land use planning, market research and business planning. In addition to his professional life, Treat has a long track record of community involvement. He ran for Member of Provincial Parliament in the 2011 provincial election, led the team which founded the community-owned and operated 99.3 County FM, and served on the boards of the County Community Foundation and the community-owned Regent Theater. Treat was a Councillor in the Municipality of Prince Edward County representing Picton during 2014-18. As councillor, he chaired a the municipal task force on the future of Picton Harbour, chaired the Healthcare Advisory Committee, and served on the Heritage Advisory Committee, the Audit Committee, the Water/Wastewater Committee and the County's task force on affordable housing. He is currently President of the newly-formed not-for-profit Prince Edward County Affordable Housing Corporation.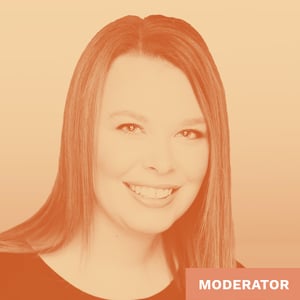 Valerie Garcia
Consultant & Speaker
Valerie is truly passionate about helping others embrace change. As an international Real Estate speaker and consultant, she is known for delivering encouragement and truth with her signature straightforward style and sense of humor. Valerie has had the privilege of working with prominient Real Estate brands in the US, Canada, Europe and Australia, and has spent over 18 years educating and teaching Real Estate professionals. Valerie runs her own speaking & consulting firm, working with companies to organize events, provide education, and improve their marketing.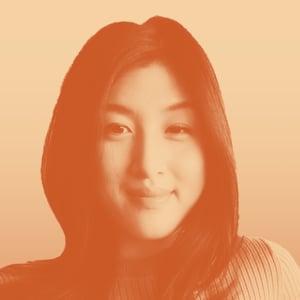 Vivien Wong
Sales Representative, Realosophy Realty
Vivien Wong is a Sales Representative with Realosophy Realty, a full service real estate brokerage that emphasizes looking at housing trends to empower clients to make smarter real estate decisions. Her work is largely centred around downtown Toronto. Vivien helps clients buy, sell, and lease properties, both from the landlords' and tenants' sides. Outside of real estate, she founded a property management company, Keys & Fobs Property Management, to assist landlords with their investment properties.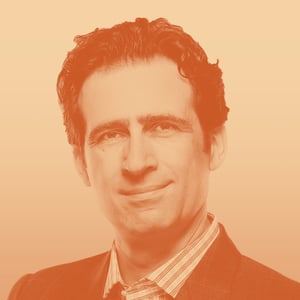 John Pasalis
President, Realosophy Realty
John Pasalis is the President of Realosophy, a Toronto real estate brokerage which uses data analysis to advise residential real estate buyers, sellers and investors. John is a frequent commentator on the Toronto housing market and real estate consumer and industry issues. His research has been shared with the IMF and cited by the Bank of Canada and the Canadian Mortgage and Housing Corporation (CMHC).

John holds a B.Sc. in Economics from the University of Toronto, an MSc in Business and Management Research from the University of Reading and is Doctoral Candidate in Business Administration at the University of Toronto and the University of Reading where he is researching housing markets.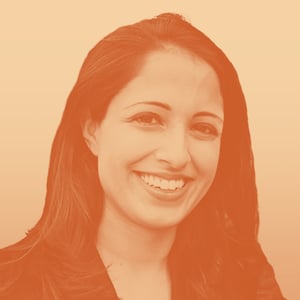 Urmi Desai
Editor, MoveSmartly.com, and Chief Content Officer, Realosophy Realty
Urmi Desai is Editor at MoveSmartly.com, a leader in Toronto real estate news & analysis, and is Realosophy's Chief Content Officer with responsibility for Realosophy.com and all consumer education and tools.

Urmi holds a B.A. in Political Science and English from the University of Toronto and an M.A. from the Norman Paterson School of International Affairs (Trade Economics) at Carleton University (Ottawa, Canada).
Get informed about the state of the Toronto real estate market as we emerge from a global pandemic — from the comfort of your own home. View online conversations with top experts on the economy, housing market, personal finance and more.
Free to watch online from July 20-23

Approximately 4-6 hours of content each day

Opportunity to submit your questions to experts
Realosophy Realty Inc. Brokerage 1152 Queen Street East, Toronto ON M4M 1L2 647-347-7325 info@realosophy.com