When the Cranes (Almost) Stopped: How COVID-19 Impacts the Condo Building Industry
It took a pandemic to challenge the momentum of the Toronto area condo building industry. How will building be impacted by social distancing and other requirements and will future projects reflect our experience of living in lockdown?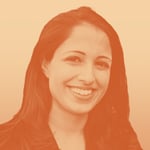 Host: Urmi Desai, MoveSmartly.com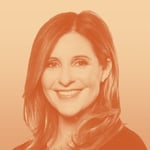 Andrea DelZotto
Director and Executive Vice President, Community Development, Tridel Group of Companies
As a member of the Tridel Group of Companies Board of Directors and Executive Team, Andrea helps guide the leadership, asset management and strategic vision for the company's operating units. This involves exploring market opportunities, identifying business risks and developing long-term strategy. Andrea is also responsible for maintaining the Tridel vision and mission and ensuring alignment of the company's core brand as it relates to people culture, customer experience, innovation, community, corporate social responsibility and communications. She initiates and drives change to maintain and build on the company's market leadership. This work includes evolving and advancing Tridel's corporate social responsibility and brand experience functions. Andrea is personally interested in uncovering problems and creating solutions to improve the quality of urban life for people of all ages.
Realosophy Realty Inc. Brokerage 1152 Queen Street East, Toronto ON M4M 1L2 647-347-7325 info@realosophy.com