Home Buying and Selling During COVID-19
What it is like to buy or sell home during an unprecedented global pandemic? What precautions should you take? Is it harder to get a mortgage? What legal issues may arise? Our multi-sector panel tells you what you need to know.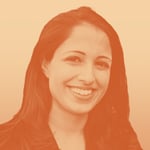 Host: Urmi Desai, MoveSmartly.com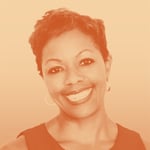 Davell Morrison
Broker, Bosley Real Estate Ltd., Brokerage
Davelle Morrison has a Bachelor of Commerce at McGill University in Management Policy & Finance. Watching her mother use equity to buy bigger and better houses has inspired her pursuits to become a successful real estate investor. Davelle has been featured in Canadian Real Estate Wealth magazine and has co-authored the best-selling book titled, Success Today with Best-Selling author and speaker, Brian Tracy. Ms. Morrison regularly appears on BNN, CTV News Channel & The Globe and Mail and has appeared on Holmes And Holmes on the DIY Network in the US and HGTV in Canada. Davelle Morrison owns 13 doors including a duplex in Leslieville, a four-plex in Picton & a six-plex short-term rental in Prince Edward County known as the Mary Street Guesthouse. She's a top agent with Bosley Real Estate Ltd., Brokerage and sits on the Board of Directors for the charity, Beautiful World Canada and runs the Toronto Condo Network and a Short-Term Accommodation Association of Prince Edward County.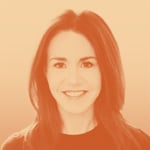 Justine Deluce
Broker, Chestnut Park Real Estate Limited
Justine Deluce is a top producing real estate broker, working with buyers and sellers in the City of Toronto. From 2003 to 2015, she was part of the leadership team at Chestnut Park, serving as Chief Operating Officer and Broker of Record for the last three. During this time, she built her reputation as a highly effective negotiator and problem-solver, and helped build the firm in every market where it operates with over $ 2 billion a year total dollar volume of real estate sold. Justine led many of the firm's strategic growth initiatives and served on the Global Advisory Board for Christie's International Real Estate (Chestnut Park's global marketing partner) representing the interests of the network's Canadian Affiliates. Author of the Deluce Report, she is regularly called upon by journalists and media outlets to provide insight and commentary on a variety of issues related to the industry and luxury real estate market.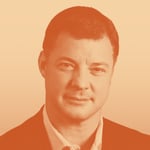 David Larock
President & Mortgage Broker, Integrated Mortgage Planners, Inc.
David is an award-winning mortgage broker and an avid blogger who offers an insider's perspective on all things mortgage.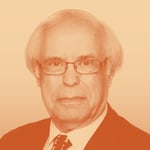 Bob Aaron
Toronto Real Estate Lawyer, Toronto Star Real Estate Law Columnist
Bob Aaron is a Toronto real estate lawyer who practises in the areas of real estate, corporate and commercial law, wills and estates, and expert opinions in real estate litigation. Bob served as an elected director of the Law Society of Ontario for 16 years and is now an ex-officio director. From 2008 to 2011, Bob was a government appointee to the board of the Tarion Warranty Corporation, the regulator of the new home building industry in the province. He also chaired the Tarion Consumer Advisory Committee for three more years. Bob has written about 750 Property Law columns in The Toronto Star for the last 20 years in the paper's Homefinder.ca section and on the Star's website. His column appears on alternate Saturdays in print, on thestar.com, and at www.aaron.ca. Bob has presented papers to numerous continuing education programs at the Law Society of Ontario, the Ontario Bar Association, the Toronto Real Estate Board, and numerous real estate brokerages and other organizations. He has also appeared on four segments of CBC-TV Marketplace, and on numerous radio and TV interviews. Bob has written numerous expert opinions for other lawyers in real estate matters and has testified in court as an expert witness. He has been qualified as a real estate law expert in Ontario Superior Court, the Federal Court of Canada and the Ontario Court of Appeal.
Realosophy Realty Inc. Brokerage 1152 Queen Street East, Toronto ON M4M 1L2 647-347-7325 info@realosophy.com