Are Personal Bankruptcies and Debt Defaults Likely to Rise Due to COVID-19?
On the ground insights from an insolvency expert. Who are the renters and homeowners struggling with a loss income as a result of COVID-19. Is the industry expecting a surge in insolvencies once government income and other financial supports comes to an end?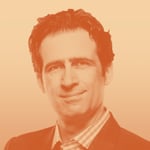 Host: John Pasalis, Realosophy Realty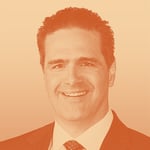 Doug Hoyes
Licensed Insolvency Trustee & Co-Founder, Hoyes Michalos & Associates Inc.
Doug Hoyes was inspired to bring his financial experience to work by helping individual people, not corporations rebuild their financial future. Doug advocates for consumers needing debt relief to ensure they receive a fair and respectful debt management solution. He regularly comments in the media including publications and networks such as: Global News, CBC, The Globe and Mail, The Toronto Star, BNN Bloomberg, The Financial Post, and CTV News. Doug is a passionate advocate for ensuring that people find the right solutions to their debt problems and shares his knowledge and expertise as a regular contributor to the Hoyes Michalos blog and in the media. Doug is also the host of the Debt Free in 30 Podcast and author of the personal finance book Straight Talk on Your Money – The Biggest Financial Myths and Mistakes…and How to Avoid Them.
Realosophy Realty Inc. Brokerage 1152 Queen Street East, Toronto ON M4M 1L2 647-347-7325 info@realosophy.com