A Look Back at the 2008 Financial Crisis and Lessons for Today
What light does the experience of the Federal Reserve in the 2008 financial crisis shed on today's economic volatility in the wake of COVID-19? What else can history tell us about today?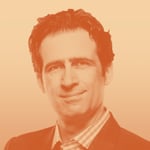 Host: John Pasalis, Realosophy Realty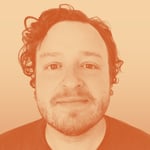 Kevin A. Bryan
Assistant Professor of Strategic Management, University of Toronto, and Lab Economist, Creative Destruction Lab
Kevin A. Bryan is an Assistant Professor in Strategic Management at the University of Toronto, and the Lab Economist for the Creative Destruction Lab. He research on the rate and direction of innovation, antitrust policy, and pure economic theory has appeared both in top academic journals and the popular press. Since graduating with a PhD in Economics and Strategy from the Kellogg School of Management at Northwestern University, he has taught at Duke University and the University of Toronto, and advised policymakers and business leaders at, among others, the Federal Reserve, DFID (the UK development agency), and COFECE (the Mexican competition authority).
Realosophy Realty Inc. Brokerage 1152 Queen Street East, Toronto ON M4M 1L2 647-347-7325 info@realosophy.com