No Ordinary Recession: Why COVID-19 is More Like a Natural Disaster
A recent report by the Bank of Canada compares the economic impact of COVID-19 to the economic shock of a natural disaster like the 2016 wildfires in Fort McMurray.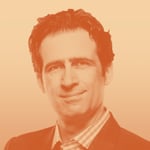 Host: John Pasalis, Realosophy Realty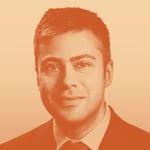 Mikael Khan
Director, Financial Stability Department, Bank of Canada
Mikael Khan is a Director in the Bank of Canada's Financial Stability Department, where he manages a team responsible for assessing risks and vulnerabilities in Canada's non-financial sector. Previously, Mikael held increasingly senior positions in the Canadian Economic Analysis Department. His research is centered around the measurement of core inflation, the role of expectations in the housing market, and the macroeconomic risks posed by elevated household debt. Mikael holds an M.A. and B.A. in Economics from Queen's University.
Realosophy Realty Inc. Brokerage 1152 Queen Street East, Toronto ON M4M 1L2 647-347-7325 info@realosophy.com