Are Pre-Construction Condos Still a Good Investment?
Who is buying condos in Toronto and why? Are pre-construction condos a surefire way to make money? Three prominent Toronto realtors debate the topic.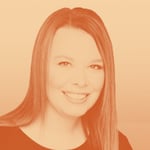 Host: Valerie Garcia, Speaker & Consultant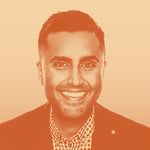 Brian Persaud
Broker of Record, Re/Max Realtron Real Experts Realty, Brokerage
Brian Persaud is a Toronto based Real Estate Agent, TV Host, Producer and Author of Investing in Condominiums: Strategies, Tips and Expert Advice for the Canadian Real Estate Investor. Brian is a Broker of Record for RE/MAX Realtron, specializing in marketing properties and is currently the realtor appraiser for HGTV's Income Property. He is also a go to realtor expert for The Globe and Mail, The Toronto Star, Toronto Life Magazine, Metro, CBC and BNN.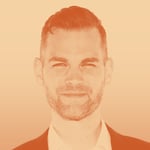 Brandon Ware
Broker of Record, Verity Real Estate
Brandon Ware is one of the founding partners of Verity Real Estate. His desire to start Verity Real Estate was born from the belief that real estate and philanthropic endeavours can work together to create meaningful business relationships. Verity's realtors strive to deliver the truth about Toronto real estate (the good and the bad). Brandon is passionate about real estate and those he serves and with his intense, client-centric work ethic, Brandon is willing to deliver difficult information to ensure the best outcome. If he believes something can be done, he works to make it happen.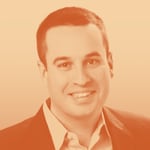 David Fleming
Broker, Toronto Realty Group & Author of TRB
Born and raised in Toronto, David has been licensed to trade in real estate since 2004, shortly after obtaining an Honours Bachelor of Commerce with a minor in Economics from McMaster University. David is today's modern Realtor who works with buyers and sellers, houses and condos, entry-level and high-end, and all across the city. David believes that technology has allowed today's modern Realtor to be savvy in every location, and for every type of clientele, and this is demonstrated in both his level of service and passion for real estate David consistently ranks in the top 1/4 of 1% of all licensed Toronto Realtors. David's claim to fame, both in organized real estate, and among the Toronto public, is Toronto Realty Blog, which was not only the first real estate blog launched in Toronto way back in 2007, but also remains as the number-one real estate blog in the city. David's outspoken and opinionated nature on TRB has been well-received by consumers who value an honest agent Realtor who believes in providing the public with more information, so that they can make educated, informed purchase and sale decisions. David currently lives in Bennington Heights with his wife, Jenna, and two children. With demand for David's expertise surging, he created the Toronto Realty Group with the goal of training his agents to reflect and espouse his own values and beliefs about the Toronto real estate market. Five years later, David's two agents are all working tirelessly to provide the same level of customer service, experience, and opinion that TRG clients have come to expect.
Realosophy Realty Inc. Brokerage 1152 Queen Street East, Toronto ON M4M 1L2 647-347-7325 info@realosophy.com