How to Disaster-Proof Your Life
COVID-19 has resulted in millions of Canadian households losing their income overnight. What strategies can help us make the best of these difficult economic times and what steps can we take to protect ourselves from the next disaster?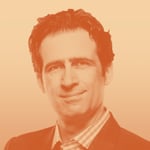 Host: John Pasalis, Realosophy Realty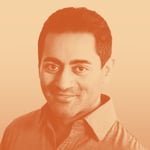 Preet Banerjee
Founder, MoneyGaps and Management Consultant to the Financial Services Industry
Preet Banerjee is the founder of MoneyGaps.com, a fintech company that allows financial advisors to provide holistic, personal financial report cards to consumers. He is also a consultant to the financial services industry focusing on the commercialization of behavioural finance for wealth management providers. He is one of Canada's most requested keynote speakers, represented by Speakers' Spotlight, a governor at the University of Toronto, a director for the Foundation for the Advancement of Investor Rights Canada, a partner at Wealthscope, former television host (The Oprah Winfrey Network) and more. He is currently pursuing a doctorate at the Henley Business School at The University of Reading.
Realosophy Realty Inc. Brokerage 1152 Queen Street East, Toronto ON M4M 1L2 647-347-7325 info@realosophy.com