Looking Up Again? Assessing the Toronto Area Condo Market
The latest data suggests that condo pre-construction and resale markets have resumed the strength they showed going into COVID-19. But there are signs of a longer trend of falling condo rents.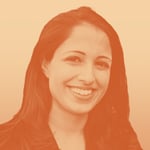 Host: Urmi Desai, MoveSmartly.com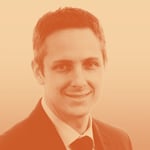 Shaun Hildebrand
President, Urbanation
Shaun Hildebrand is President of Urbanation, a real estate research and consulting firm specializing in the GTA condominium and rental markets. Shaun manages the Urbanation team and is responsible for leading market intelligence for the company's subscription reports and project feasibility studies, and directing new research expansion. Shaun has acted as a key spokesperson on the local real estate market for over 10 years, providing highly quoted market insights in the media, delivering industry presentations, and preparing forecast reports and customized research for a diverse range of clients. Prior to joining Urbanation in 2013, Shaun managed the GTA housing market analysis team at Canada Mortgage and Housing Corporation (CMHC).
Realosophy Realty Inc. Brokerage 1152 Queen Street East, Toronto ON M4M 1L2 647-347-7325 info@realosophy.com