John in Home Buying, Legal
Multiple offers on homes are a common occurrence in Toronto's hot real estate market. For those unfamiliar with the dynamics of a multiple offer, go to Realosophy's HomeBuyer's Guide for a real life example of what you might expect.
HomeBuyers should be aware of all the potential pitfalls of the multiple offer process before submitting an offer, from knowing how to pick out a fake (phantom) multiple offer to understanding the risks of removing a condition on a home inspection. Blogger Brian Madigan reminds us of one of the pitfalls of removing a condition on financing when submitting an offer. Typically HomeBuyers do not include a condition on financing in a multiple offer scenario in order to make their offer more attractive to the seller.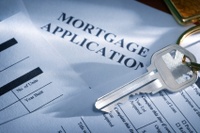 Even if a HomeBuyer receives a full mortgage pre-approval from their lender prior to submitting their offer, their lender's pre-approval would still be conditional on an appraisal of the property they are buying. This condition on an appraisal is the bank's way of telling you that the mortgage is based on what they think the house is worth, not necessarily what you pay for it. This condition can become a serious problem when a HomeBuyer removes their condition on financing and later learns that their banks appraisal for the property is lower than the price they paid for it. Let's consider the example used in Brian's post.
HomeBuyer Paul, who had lost out on three previous multiple offers, decided to pay $495,000 for a home that was listed at $445,000. Paul was excited to win the offer, until he received a call from his mortgage broker several days later who informed him that the appraisal for the property came in at $445,000, not the $495,000 he had agreed to pay for it. This means that Paul's bank is only going to finance 95% of the $445,000 that they feel the house is worth. If Paul can't come up with the difference on closing, the Seller will not only be able to keep his deposit but can sue Paul for any further losses incurred as a result of him not closing on the transaction.
For example, if the Seller puts the house back on the market but can only sell it for $445,000, Paul is liable for the $50,000 difference between what he had agreed to pay and what the Seller received. Other expenses he could be responsible for might include the Seller's storage costs, moving costs, utilities, insurance, taxes and mortgage interest incurred as a result of the deal not closing. A HomeBuyer in this situation could find him or herself owing tens of thousands of dollars on a home that they are never going to own.
Does this example seem a little far-fetched? The story in Brian's post is based on an actual case that took place in 1989, with the numbers adjusted to reflect today's market. Brian came across 20 similar cases over a six-year period in the late 1980s while working as a real estate lawyer for law firm Hughes and Amys.
Have you, or someone you know been in a situation similar to the one described above? If so, post a comment below or feel free to send me an email. I would also be interested in hearing from mortgage brokers or real estate agents who might have some insight into how often this is happening in Toronto's overheated real estate market.
John Pasalis is a sales associate at Prudential Properties Plus in Toronto and a founder of Realosophy. Email John
Share This Article