David Eakins in Toronto Neighbourhoods, Leslieville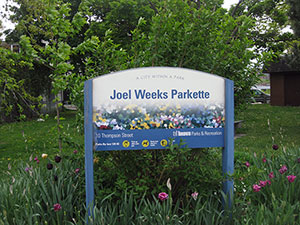 Last night at the Ralph Thornton Centre, South Riverdale and Leslieville residents witnessed the City of Toronto Parks, Forestry and Recreation Department's unveiling of the final two designs for the expansion of Joel Weeks Park. (Here's a Google map in case you're not familiar with the current location of Joel Weeks Park.)
The two final designs are the product of several months of community interaction and input with the city and the landscape design firm, Janet Rosenberg and Associates.
Both designs see the size of Joel Weeks doubling as Carroll Street will be closed at the south and north ends of the park will and become the main pedestrian path through the park. Traffic coming south from Dundas down to Queen or north from Queen up to Dundas will be re-routed along the yet-to-be completed extension of Munro Street. Check out this Google Map to get a better sense of the footprint of the new park.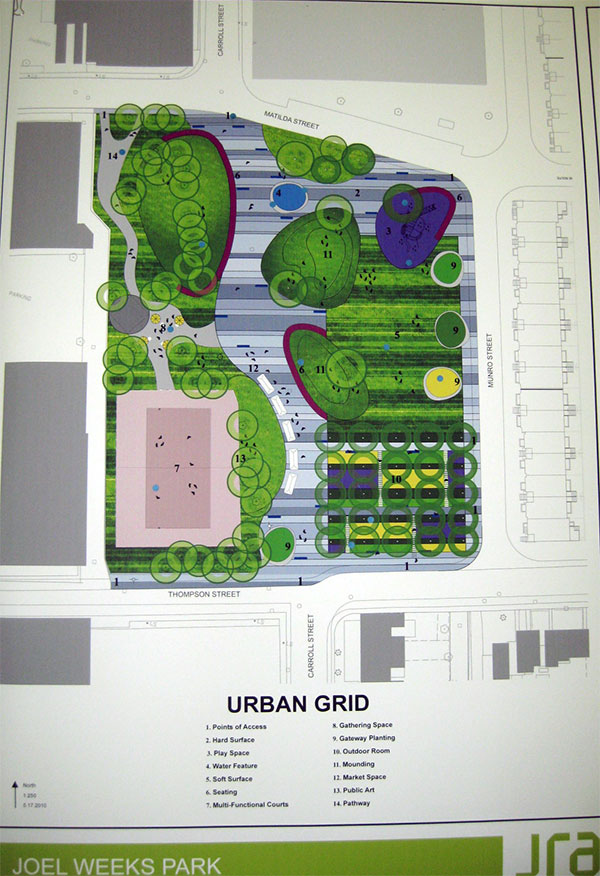 The first option is known as the Urban Grid and is built around the idea of creating a gathering place for the community with market spaces, public art displays and an outdoor room for events and performances. Click on the icon to the left of the paragraph to view the full size image.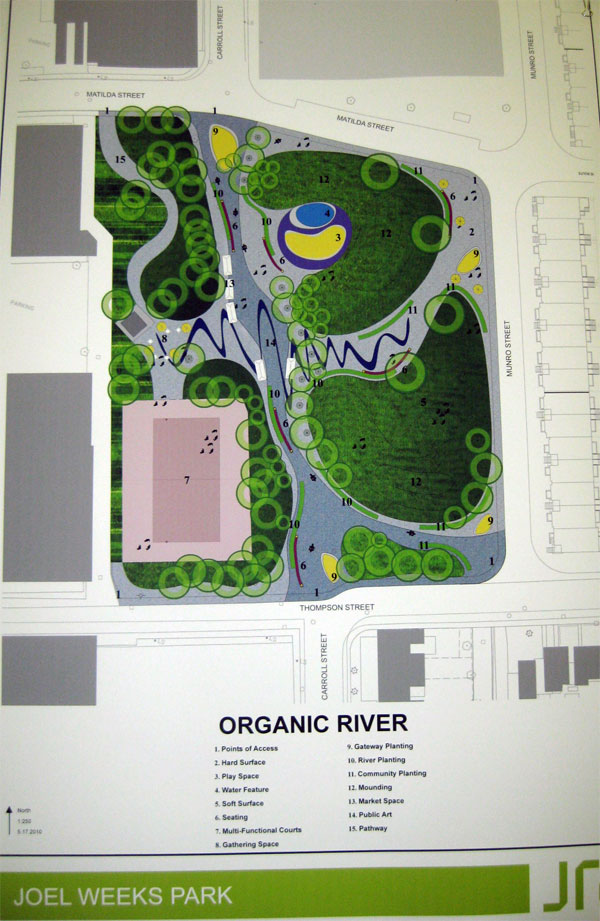 The second design is titled the Organic River and is focuses more on developing a traditional green space incorporating different elevations, plantings and water features. I am happy to report to all home owners in the area that the will be no river.
The city is still accepting comments on the designs from the community until Tuesday, May 25th. Both designs can be viewed at the Ralph Thornton Centre at 765 Queen St E, 50 Matilda Ave and the Riverside BIA Office at 756 Queen St E. There are also drop boxes at each location for residents to leave their feedback.
So get out and have your say - this has the potential to become a fantastic project that will revitalize an underutilized piece of our neighbourhood. Further, with the Don Mount Court housing development nearing completion all residents should have an interest in ensuring that the park helps to properly incorporate it into the neighbourhood.
Share This Article