Anne Midori in Mortgages and Finance.
Editor's Note: "A Different View" is a periodic series in which guest bloggers are invited to share new and differing views on all things real estate
"What's the use of a house if you haven't got a tolerable planet to put it on?"
-Henry David Thoreau
Green is my favourite colour. I recycle, eat seasonally, ride public transit and throw on a sweater instead of turning up the heat. I try to live green all of the time, but succeed only half. There are many obstacles, the main ones

being money and time. I believe that the best way to influence any kind of change is by understanding the process through which it is made, and so I will attempt to share as much information as I can about the process of finding, purchasing, establishing and enjoying your Green home.
In this, my first post, I will outline some of the rebates, savings and programs that are offered to those interested in greening up their home. Generally, these subsidies will apply to both existing homeowners who want to make eco-upgrades, and to those interested in purchasing a new, ultra-efficient stead. They offer a great opportunity to offset costs, and since some of these programs have an expiry date, time is running out!
TD Canada Trust conducted a Green Home Poll last spring and found that 77% of Canadians surveyed are willing to pay more for the benefits of a green home. These benefits include energy savings, improved health and lifestyle, lower insurance premiums and interest rates, and higher resale value. Going green may seem like an obvious choice, but the costs can be high and, unfortunately, the federal government has been inconsistent in support of green home initiatives. Surreptitious eco-taxes appear and cost-of-energy increases roll out under the banner of sustainability, yet programs like the ecoENERGY Retrofit Program, which rewarded homeowners for making environmentally responsible upgrades to their homes, disappear abruptly, leaving many to wonder why they should sacrifice when their government is not willing to pitch in towards common goals of energy conservation and sustainable living.
The retrofit program was cancelled without warning last April and the sudden change of heart meant that only those homeowners who had booked the pre-retrofit Home Efficiency Audit (HEA) prior to March 31, 2010, were eligible to receive rebates. (Keep in mind that if you have completed the first HEA and plan to apply for rebates, you must have all upgrades and a second HEA completed by March 31, 2011, or you are out of luck.) Eco-renos can add up quickly, and of course, budgeting for these improvements is important. It's a shame that some of the people who were planning to take advantage of the ecoEnergy Retrofit program were not able to accumulate enough funds to make their improvements before time ran out. That is a huge lost opportunity for utility bill savings, as millions of dollars of energy waste continue to fly out the window—literally!
Luckily, Ontarians can still apply for assistance via the Ontario Home Energy Savings Program, which offers up to $5000 for upgrades made on recommendation of a licensed Home Energy Auditor. (Up to $150 of the cost of the audit will be reimbursed and costs range from $150-$175 in the GTA.) Following your HEA, you will be provided with an Efficiency Evaluation report which will outline changes required to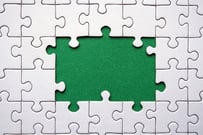 achieve an EnerGuide rating. An EnerGuide rating falls on a scale between 1 and 100, where 0 represents extreme inefficiency and 100 represents eco-superiority. Once the upgrades have been completed, the Home Energy Auditor will confirm that efficiencies have been achieved and will then file for rebates on your behalf. A full list of available rebates can be found here.
Torontonians also have limited-time access to the Home Energy Assistance Toronto (HEAT) program. If upgrades are made prior to March 21, 2011, you could be eligible for up to $1000 in rebates. A full list can be found here. There are also many other ways to access rebates and savings through energy conservation and offset programs.
If it's a green mortgage you're looking for, your options are limited. To be fair, it is difficult for lenders to devise creative solutions for borrowers beyond those that mirror existing rebate programs, which exchange cash rewards for efficiency upgrades to existing homes or built-in, eco-friendly features in new homes. The RBC Energy Saver Mortgage refunds up to $300 on a HEA. TD Canada Trust's Green Mortgage features up to 1.5% rebate of the mortgage when ENERGY STAR® qualified or CSA® approved purchases are made for your home, and will make a $100 donation to the TD Friends of the Environment Foundation (unfortunately though, TD's rate for this product is only 1% off of their posted rate, so you are basically subsidizing your own rebate). The Canadian Mortgage and Housing Corporation (CMHC) offers home buyers access to the Green Home Program through approved lenders. CMHC will grant qualified home owners a 10% refund on its standard insurance premium, it will waive its usual surcharge for amortization periods that extend beyond 25 years, and it will reduce the standard heat cost charge it uses for debt-servicing calculations. There is no maximum loan amount and the offer applies on all purchase and refinance transactions where energy-efficient improvements are made.
This may have been a fine start a decade ago—but it will not do in 2011. How can individuals be persuaded that change is worth the extra money, time and effort when governments and corporations will not lead and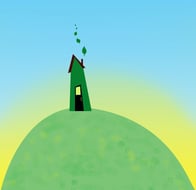 cooperate? We need creative people cultivating change in innovative new ways, big and small, like in New York State where homeowners earn property tax reductions for installing rooftop gardens on urban dwellings. This type of program offers incentives to those who may not have the ability, space or budget for larger eco-change. A good idea! If you have another, please pass it on—it's our responsibility to share and build solutions.
Eco-saving and green living are not luxury niche tickets to be bailed on when the economy takes a negative turn; rather, they are the new tenets of modern society that must be enforced by those in a position to effect change. There are, of course, a multitude of ways in which you can help make the world a greener place, and many of them begin at your own doorstep: adding a few air purifying plants to your home or embracing full-scale xeriscaping; registering with Bullfrog Power or installing solar panels on your roof; monitoring household energy use or going off-grid entirely. Chances are that many of you are already making a difference. I applaud you. Now do more.
Share This Article