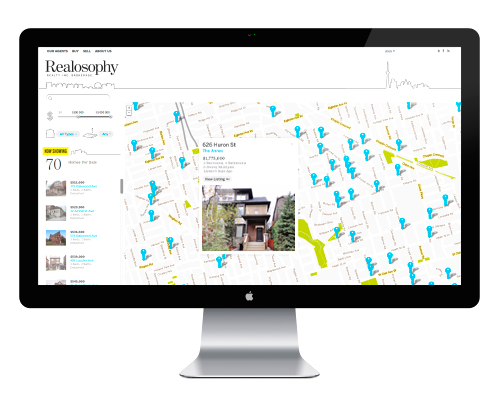 In Part 1 of this post, we talked about how Toronto buyers can get a jump on other buyers in competitive spring market. My top tip was to go to see a home as soon as it is listed in order to make an offer before other buyers have even had a chance to see it – thereby
(hopefully) skipping the headache of competing in a bidding war.
While most buyers will agree that this sounds like a great
plan, you might wonder how you are supposed to find out about houses for sale
"first" if every buyer as the same access to this info.
When you see new houses listed for sale on MLS.ca (now
Realtor.ca), many of these have actually been listed for sale 2 to 3 days earlier – which explains why you'll see a house that you think was just listed, but when
you call to enquire about it you find out that it's already been sold.
Even buyers who are receiving automated emails of new
listings from their real estate agent every day are getting the newest listings a day
after they went onto the market. Even
this is a day too late if you want to have an advantage over other buyers.
So how to be first? The key is to see homes the same
day they are listed on the internal MLS website that only agents have access
to. Up to now, agents have been the only people with access to the
newest properties coming onto the market for sale. Fortunately, thanks to the
de-regulation that is happening in the Canadian real estate industry, buyers
now have the same access.

For over a year now, brokerages in Toronto (like Realosophy) have been given
access to a data feed of all MLS homes listed for sale which we can upload to
our website so home buyers can search all homes available for sale.
At Realosophy, our goal was to take this information and
present it to consumers in a way that was actually useful to them. When we
researched what our buyer clients needed, we
quickly realized that one the most
important ways to create a better search experience than MLS.ca was to give consumers access to more timely
information.
Anyone landing on Realosophy.com will notice that our header
shows the total number of homes for sale on our website along with the new
homes added today in real time.

The new homes added today are the number of homes that have
been added to the MLS database that only realtors have access to. These are houses that are not on MLS.ca yet,
but can be found on our website.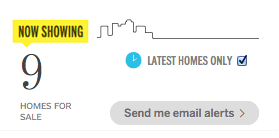 Clicking on this will take you to our HomeSpotter map which will automatically show the "Latest Homes Only". Now you are seeing all houses
that have come onto the market over the past 2 days, many of which you are not
going to find on MLS.ca for another day or two.

For those who are new to our HomeSpotter, you'll also notice
a few other cool features that you're not going to find on MLS.ca.
First, you have the ability to search for homes by school
district. If you type in the Toronto school district you're interested in, you'll see that our map will display the
geographic boundaries for that school district along with the houses that fall
within it.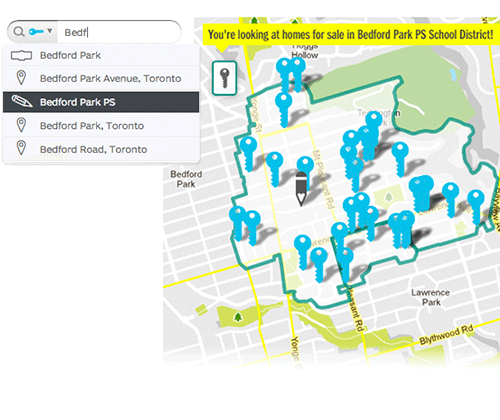 When you are browsing details about the house you're
interested in again you'll see that our profiles have more neighbourhood
information than you'll find on MLS.ca – including taxes, days on market, price
reductions, elementary and secondary school districts with scores, nearest TTC
stations/stops and local amenities.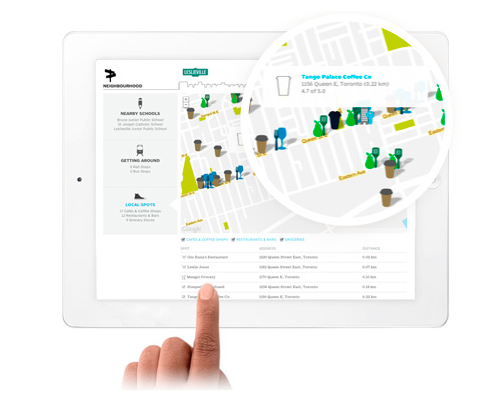 Our approach at Realosophy.com underscores our belief in
working with today's consumers in way they expect. The past two decades have
brought us a technology revolution that makes information accessible to all,
pushing businesses, organizations and professionals to re-think what they offer
to consumers. Many traditional agents don't like this new way of
doing things, and would prefer that they retain their traditional gate keeper
role when it comes to sharing information. They don't love all the new
advancements and tools online because they feel that they should be the ones to
decide when to give home buyers information on new listings.
But we think this misses the point. We see real estate
information as a collective good, one that is jointly owned by those who buy
and sell houses and those who facilitate those sales – a shared resource that helps
everyone make informed decisions and keeps the real estate market functioning
in a healthy way.
And we think the old "gate keeper" mentality completely
misses the point of what a good real estate professional has to offer. Great agents do not merely offer to give you information that should be yours
in the first place – they partner with you to share information in a way that
is useful to you and offer you analysis and advice so you can make better real estate
decisions.
This perspective is really the DNA of how we do things at
Realosophy, and it's gratifying to hear so many positive things from consumers
about our approach.
New Realosophy Workshop Alert!

Since I started writing about Toronto's real estate market from a
consumer's perspective nearly six years ago, I have heard from many
buyers who have run into problems with their home purchase.
Unfortunately, many buyers contact me when things have already gone
wrong, but I have done my best to advise them on how to best manage
their situation.
I've consolidated all of these "lessons learned" into a list of Top 10
Pitfalls that Every Home Buyer Should Know. We'll be running our first
workshop in a couple of weeks to share the Top Ten Pitfalls and answer
your specific questions. Sign up below to reserve a spot or learn more.
John Pasalis is the President and Broker of Realosophy
Realty Inc. Brokerage in Toronto. A leader in real estate analytics and
pro-consumer advice, Realosophy helps clients buy or sell a home the
right way. Email John
Share This Article