Ashleigh Dorrington in Condo Buying, Home Buying, Leslieville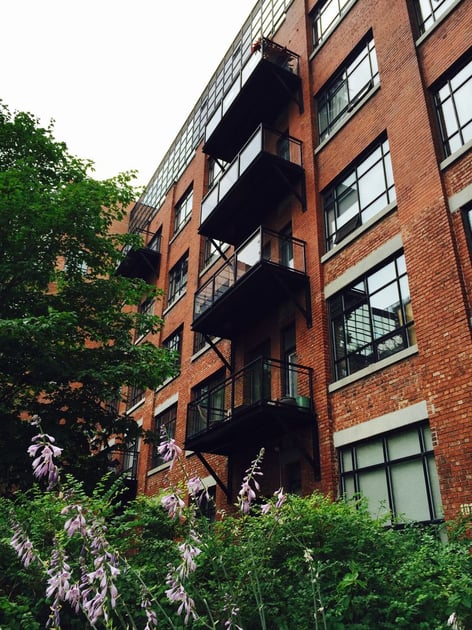 Broadview Lofts
If you like lattes, antiquing and walking to work then the east end of Toronto might be for you. With the downtown core and west end becoming too pricey for young professionals, many are finding value in the east end real estate market. The popular neighbourhoods east of the DVP, Riverside (South Riverdale) and Leslieville, have plenty to offer a 20-something like myself looking to get into the real estate market. New bars and coffee shops pop up frequently and interesting boutiques can fill many Saturday afternoons.
So what can one expect when searching for a place to call your own in the east end? If you are a first time buyer, a $800 000 semi-detached house is likely out of reach, so let's start by focusing on the most affordable housing Toronto has to offer – a condo. If a condo in a modern glass and concrete skyscraper does not attract you, then look to the east end. There you will find low-rise, unique, true-loft spaces with lots of character and artistic appeal. And, if the brick and beam style isn't your cup of tea, there are also some buildings that offer the loft-style without the saw dust.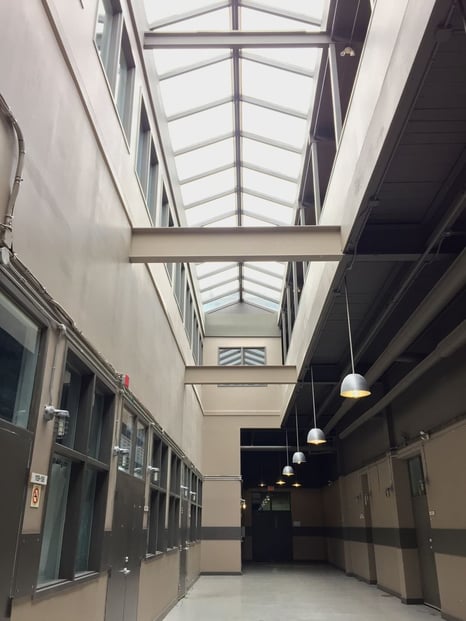 I-Zone Live/Work Lofts
If you fancy a loft in the purest sense of the word, then I suggest the I-Zone Lofts. This converted warehouse is probably about as industrial as it gets while still offering a great living space in which to express your artistic flair. This building is zoned as live/work so some units are occupied by artists who use the space as a studio. The hallways are 7 feet wide and the only elevators are service ones. These raw spaces can really accommodate whatever your creative mind can envision. The units vary in size, but most are 1000+ square feet in one open space. It's up to you, as the new owner, to section the space in a way that suites you and your lifestyle. With little in the way of amenities the maintenance fees are reasonable. In January of this year a 1000+ square foot unit sold for $516 000. This unit also included one underground parking spot.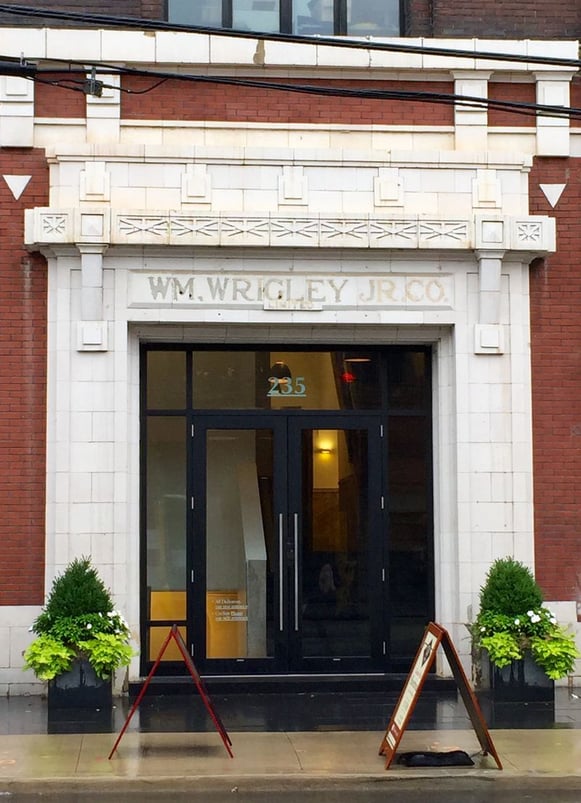 Wrigley Factory Lofts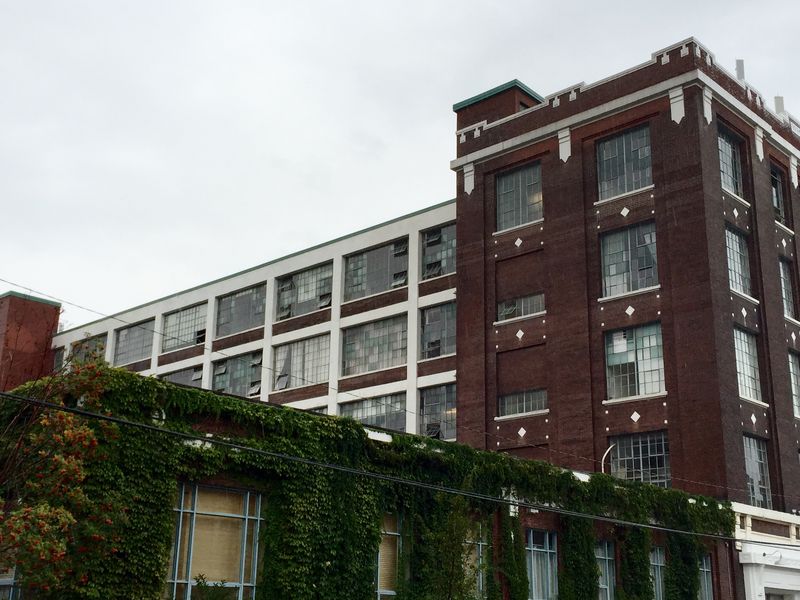 Wrigley Factory Lofts
If you are looking for something with vintage appeal, then I suggest a unit in the old Wrigley factory on Carlaw Avenue. This building is full of history and is oozing cool. The warehouse windows are completely original and really add to the one-of-a-kind atmosphere in this building. The most recent sale was for $495 000. The unit was 1000+ square feet and had one bedroom, one bathroom and a parking spot.
For those who are looking for character in a slightly newer building and private outdoor space, then the Broadview Lofts are an ideal choice. This pleasing brick building, on the corner of Broadview and Eastern Avenues, feels like a more contemporary version of the Wrigley lofts. Formerly the Rexall warehouse, the Broadview Lofts offer an array of unit designs, some with large outdoor terraces. In April of this year a 700+ square foot unit sold for $502 000. This unit was truly distinctive with its open living space, exposed beams and duct work.
If you like the feel of a loft but prefer a private bedroom space then you may want to look into the Flatiron Lofts or the Work Lofts at the intersection of Carlaw Avenue and Dundas Street. These new buildings, by Lamb Developments Ltd., have a pleasing minimalist design and incredible views of the city from the rooftop patios. They offer basic amenities which keep the maintenance fees low. If that's not enough, they are close to transit and a short walk to Queen Street; you really can't go wrong. A one bedroom plus den unit in the Flatiron Lofts sold in August for $377 500.
Ashleigh Dorrington is a Buyer Consultant at Realosophy Realty Inc., Brokerage. She enjoys working with first-time home buyers, exploring condos and helping buyers make good investments. Email Ashleigh
Share This Article