Nicole Harrington in Home Buying
Feeling Priced Out? What Options do New Home Buyers Have in the Toronto Market?
With houses selling for hundreds of thousands of dollars over asking price, and most dwellings calling for multiple offer situations, many buyers are feeling priced out of the Toronto housing market. This contagion is spreading onwards and outwards in every direction; many GTA neighborhoods are also experiencing a similar type of frenzy. Many people are wondering where this leaves them in the midst of the craziness that we call the Toronto real estate market – but even though it may not seem like it, there are still more affordable options for first time home buyers in the condominium and housing market (yes, single family homes).
MOVE A FEW BLOCKS OUT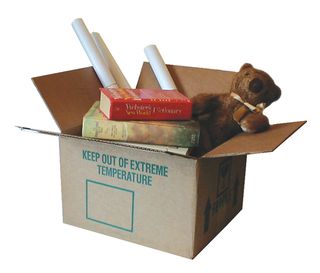 Although it may seem like houses in Toronto are out of reach for many, this is not entirely true – even though stories in the news would have you believe otherwise. We all know that the selling price of a home changes based on location, but what many might not know is that within Toronto's 240 different neighbourhoods, price fluctuates a lot. In addition, moving your search one or two streets in any direction can have a large impact on price, and can be the perfect spot for first time home buyers. And if you're stuck on a very particular subsection of Toronto, being ok with attributes like a busier street or being situated a little further from the main strip, opens you up to many more possibilities.
Let's take Leslieville as an example - streets in the southwest part of the neighbourhood closer to Queen Street, such as homes on Coady Ave or Bertmount Ave, will traditionally command a higher price than those a couple of blocks northeast. If you travel just 1.5KM to the neighbourhood of Little India, you could possibly save thousands on your home purchase. Areas like Little India are up and coming and are currently going through the gentrification process. What do we mean by gentrification? It is classified by Marriam Webster Dictionary as the process of renewal and rebuilding, or more or less; out with the old, in with the new. This is something to look for when you're searching for a good investment opportunity, and can in part be seen by change in shops on Gerrard St just east of Greenwood. We're seeing this area become a lot more walkable for residents, and with many Torontonians forgoing car ownership, it makes this neighbourhood that much more desirable.

Another misconception is that you need a hefty budget in order to afford anything within the city. Although many homes do sell for close to $1M, there are also many that sell for much less. For example, the Mount Dennis neighbourhood had 15 unit sales in 2015 within the $200K-$350K price range for a single family detached home, with the average sales price being approximately $452K – other neighbourhoods such as Oakridge show a similar story. This means that with a modest budget, there are still homes in reach. Although the average sales price is higher than the budget, the lower purchase price is likely due to the condition of the home upon purchase, the size of the lot, or the size of the house. With a budget around $350,000 in Mount Dennis you can expect approximately one home per month to be listed within your price range, and for the condition, size, or lot size to be a bit less than average.
For those who don't mind being a little outside of the Toronto core, an area like Kingsview (which runs along Dixon Rd between Kipling and Islington) can be a great prospect. This past month, the average price for a single family detached home was $710,000 in this neighbourhood – almost a third of the average sales price in Old Mill. Heading your home search just west of the 427 could get you a home in the $750,000 range, based on February 2016 sales prices.
ARE CONDOS AS SAFE AS HOUSES?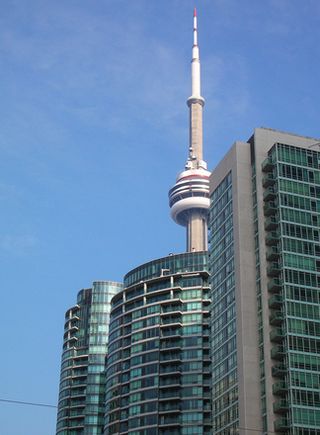 For the past couple of decades, there has been a push through underlying government policies towards vertical living, and intensification of the city. What does this mean? That in order to provide enough housing for the number of residents that want to live in Toronto, the best use of the land would be to build up, not out. This is why the city has not seen any new single family freehold construction in years – in part because it would not have any great effect on our undersupply of city housing. There are many new condominium builds slotted to open up in the coming years, giving first time buyers a slew of options when it comes to location, designers, and amenities. A condominium can make a great first time home purchase for someone looking to get into the market on a smaller budget, but there are many other reasons why a condo might be a good fit for someone: condominiums are traditionally smaller than the average single family home, and are located in more convenient locations, i.e., steps from transit, or at the heart of the city. The demographics for condo buildings change by area, but you can see many buildings are home to young professionals. Condos can be a lifestyle choice – shortening commutes, with a move towards minimalistic living.
Through news reporting, many people have come to think of condominiums as an unsafe investment. For the past few years media have been calling for a collapse of the Toronto condo market, claiming over supply in the region. In March of 2014 a TD economist called for a fall in the Toronto condo prices amid 'striking' oversupply, indicating we would see an 8% decline in prices by the end of 2015. In addition, a survey by Global News in 2014 indicated that just over a quarter of all new condo owners are investors, not end users, meaning they would be able to cut losses faster in a downturn - speculative investments may be more volatile in those situations. This is part of what some economists used as evidence of an imminent collapse. As we know now, this didn't happen - but something else did. What we have seen since 2014 is an increase in the number of end users actually buying these condominiums to live in rather than being skewed towards speculative investors. The desire to be in the Toronto core, coupled with growing house prices, mean many residents are now turning to condo style living. TREB's Director of Market Analysis, Jason Mercer, says:
"Through the first three quarters of 2015, growth in sales has actually outstripped growth in listings. This suggests that there was a certain amount of pent-up demand for condominium apartments. As new projects have completed, investor-held units listed for sale have been absorbed very quickly by end users, to the point where price growth has remained strong."
This conversion in buyers has changed the thinking of condo developers, which is reflected in the sizing of the new builds coming on the market. Traditionally, investors purchase smaller units, as they are lower cost and can be rented out - whereas in contrast, end users generally prefer a larger living space, which can be seen, for example, in the Portrait condo building - the average unit size is 950 sq ft, versus an average of 500 sq ft in some investor driven builds.
THE VERDICT?
First time home buyers have a plethora of options in the Toronto market – whether it is a single family home in an up and coming area, or a condominium apartment in the heart of the city. Still not sure where you stand? Check out Realosophy's Neighborhood Match Report tool to get a better idea of where you can find your dream home.
Nicole Harrington is a Sales Representative with Realosophy in Toronto. She specializes in using data and analytics to help her clients make smarter real estate decisions, concentrating on Toronto and the GTA, and hosts her own website: SheSellsToronto.com. Email Nicole
Share This Article