John Pasalis in Toronto Real Estate News, Home Buying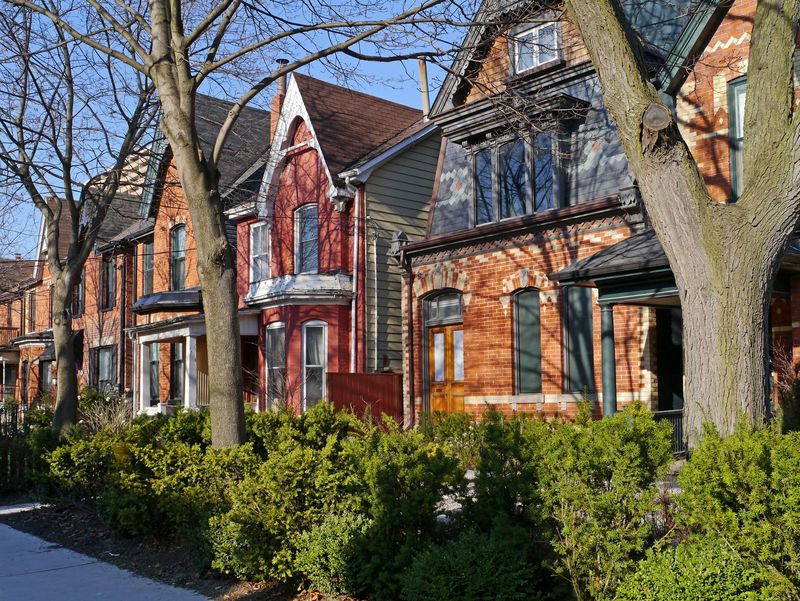 As I started my own home search a few months ago I found myself in an interesting position – for an owner of a real estate brokerage - when my partner turned to me one day and asked – "should we really be buying a home now given all the uncertainty about the market and in particular given the talk that a foreign buyer tax might be introduced in Toronto"?
Buying a home is the biggest financial decision most people will make in their life – and there's little room for error. Asking whether or not it's the right time to buy is such an important question that it's actually one of the 10 key steps in Realosophy's Home Buying Method. And on many occasions we have had clients decide, following our agent's thoughtful questions, that it isn't the right time for them to buy a home.
I somehow forgot to walk my own partner through the principles we use to help our clients decide if it's the right time for them to buy and the defensive strategies they can take if they do decide to buy a home.
Personal Circumstances
When deciding whether or not to buy most buyers focus exclusively on trying to time and predict where the real estate market is heading and not enough time looking at and evaluating their own personal circumstances and future plans.
Do you have a strong down payment? Are your jobs stable? Are you planning on living in your home for at least 5 years? Have you factored in future changes in income and expenses as a result of life changes like having kids? Are you comfortable with the responsibility that comes with owning a home?
Most bad real estate decisions have little to do with the market and a lot to do with people not making smart decisions based on their own personal and financial plans.
We Can't Predict the Market
I was having a coffee with real estate economist Prof Murtaza Haider at Ryerson a short while ago and he confidently told me that he accurately predicted the decline in house prices we were seeing in Alberta. But he immediately followed that up with a confession; that it was pure luck.
Most scholars will tell you that trying to predict the real estate market is a foolish exercise because it is not predictable. The few experts who do make the occasional right call about the market are not as confident as Prof Haider to admit that there is a big element of luck and chance in their predictions.
In his bestselling book The Black Swan, Nassim Taleb describes how people often error in the way they approach rare and unpredictable events like asset bubbles and financial crises. He suggests that rather than try to predict exactly when these rare events are going to occur – which is what most of us do in the case of the real estate market - we should just assume that the event will occur and plan our lives and decisions around them.
Most people's stress about the real estate market stems from the fact that they are trying to predict the unpredictable rather than just accepting that house prices will fall one day. This decline can happen a year from now or it could happen five years from now. Nobody can predict the future. But coming to terms with this fact allows you to make smarter and more defensive home buying decisions.
Buy Defensively
Defensive home buying is about making smart home buying decisions today that will help ensure that you can get through any short term slowdown in the market.
The defensive strategy you take depends on your personal situation and concerns and can be anything from; buying a house well below what banks approve you for, finding a home with rental income potential in case you need it in the future, scaling back your lifestyle today so you can save a bigger down payment and buying a home you can settle in to for at least 10 years allowing you to get through any short term slow down in the market.
Our Defensive Home Buying e-book has a number of strategies that today's home buyer can take to ensure they're making a smart home buying decision.
We Can't Predict the Market, but...
While it's true that we cannot predict the market, there are a couple of red flags to look out for which I discuss in more detail in my blog post titled How to Avoid Buying at The Peak of A Real Estate Bubble. I'll share a couple of key takeaways with you here.
Firstly, real estate prices do not decline as quickly as stock prices. While the stock market can see prices fall drastically in a single afternoon, the real estate market takes a lot longer to adjust to changing market conditions.
Well before prices fall we usually see two changes in the market, demand drops and inventory gradually begins to rise. If you want to base your decisions on what is going on in the market – stop focusing on changes in average price and start focusing on changes in sales and in inventory.
If we look at changes in sales and inventory today – they're actually going in the opposite direction. Sales are up and inventory is down. When this trend reverses – and a foreign buyer tax might cause such a reversal – we should see sales fall, inventory rise and the rate of appreciation decline.
If a foreign buyer tax is introduced in Toronto, I believe that the most likely outcome is that it will cool the market down by driving sales down slightly so that house prices can begin to appreciate at a more sustainable 6-8% per year vs the 18% we are currently seeing. I don't believe the demand from foreign buyers is high enough to cause demand to fall so much that prices actually decline.
Final Thoughts
While my partner now feels more comfortable with buying and with the defensive home buying strategies we are taking, I could never say that buying a home is the right decision for everyone.
Deciding whether or not it's the right time for you to buy is a very personal decision. While everyone inevitably comes to just one of two answers, there are hundreds of underlying reasons to say yes and an equal number of reasons to say no. Everyone needs to find their reasons and if they do decide to buy should come up with a defensive buying strategy that will keep their investment and family safe should the market cool down in the future.
Over the next few weeks I'll be hosting several talks at our Leslieville office were I'll walk through each of the above principles in a bit more detail and will share some real life examples of Defensive Home Buying strategies our clients have used. We'll also have an open question and answer period where we'll be able to walk through some of your more specific questions. Sign up below.
John Pasalis is the President and Broker of Realosophy Realty Inc. Brokerage in Toronto. A leader in real estate analytics and pro-consumer advice, Realosophy helps clients buy or sell a home the right way. Email John
Share This Article