Nicole Harrington in Listings of the Week
Toronto's housing market is as diverse as its people: ranging in price, size, and location. I pick a Toronto listing or trend to focus on each week and review it with a professional's eye. What makes a house a great pick - and what makes it a pass?
FOCUSING ON THE END GOAL
The average price of a detached home in the Toronto area is now over $1M, and for many people a mortgage that large just isn't feasible (and in many cases isn't sensible either). Gone are the days when a million dollars could be a pop music one-hit-wonder – but where does that leave first-time-buyers or those who don't want to give up their weekly restaurant dinners to afford the payments? Are they able to realize their dreams of homeownership or are they simply out of options?
Believe it or not, there are still many options (yes, even freehold not condo options) for buyers – but you have to be flexible. Can you buy a fully renovated detached four bedroom home in High Park on a modest budget? Probably not. But that doesn't mean that it's impossible for you to find a home – you may just have to clarify (or make) your list of "must haves" vs "nice to haves".
STYLE
First and foremost, let's talk about style – and I don't mean the in-house décor. If someone was to take a poll of what kind of home Torontonians want to live in, I would imagine the majority would say a detached – you have no immediate neighbours and it can be a bit more private. The Toronto detached home is what most buyers are striving for – but being flexible on this point could be one of the easiest ways to help with home affordability issues.
Can't afford the $1M average Toronto detached home? Have you looked at semis or townhouses? Even being able to go from a semi into a townhouse can save you big time, without sacrificing privacy - an end unit townhome functions the same way as a semi does by having immediate neighbours only on one side.
Keeping with our High Park example, let's let the numbers tell the story:
| | | |
| --- | --- | --- |
| STYLE | # SOLD < 6 MONTHS | AVG SALE PRICE < 6 MONTHS |
| Detached | 10 | $933,000 |
| Semi-Detached | 12 | $862,000 |
Think about these options in reference to the numbers above – does buying a detached house really matter so much to you when you look at all of the potential savings? Buying a semi or townhome can allow you to get into a neighbourhood you might not otherwise have been able to afford. In addition, being open to different styles of homes allows for a few more options during the search.
SIZE
Looking for a four-bedroom house? Take some time to re-evaluate your situation; do you really need the extra bedroom? Whatever was going to go into that fourth bedroom, is it something (i.e., a sitting room, a craft room, etc.) that can go into a finished basement or a converted shed? Think about what you really need and what would be nice-to-have but could-live-without. Being open to a home with less bedrooms can open up the number of properties for you to choose from.
| | |
| --- | --- |
| STYLE | # SOLD < 6 MONTHS IN HIGH PARK |
| 4 Bedroom | 5 |
| 3 Bedroom | 11 |
FINISHES
Most people would prefer updated finishes in their home – but does this mean they are absolutely necessary? Absolutely not. Moving into a home with good location, structure and size should be higher on the must-have list than the actual styling of the finishes. Finding a home that is in good condition, but with outdated finishes, can be the difference between staying within your budget or not. If the home is functional, aesthetics can be changed over time as money permits. This also allows you to have a house customized to your preferences and let's you see the quality of the renovations being done.
Found an amazing house but can't stand the design in some of the rooms? You'd be surprised at what a few cans of paint and hardware changes can do.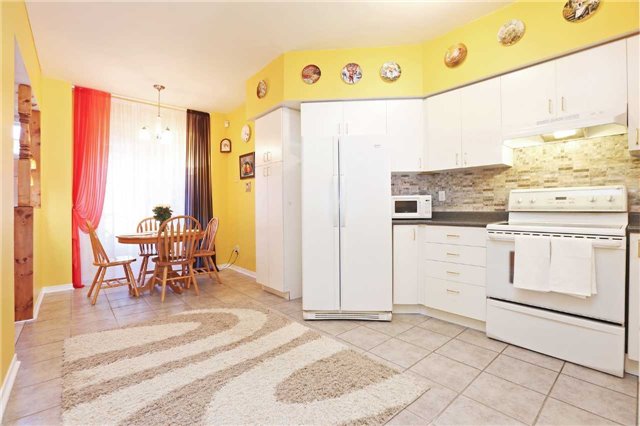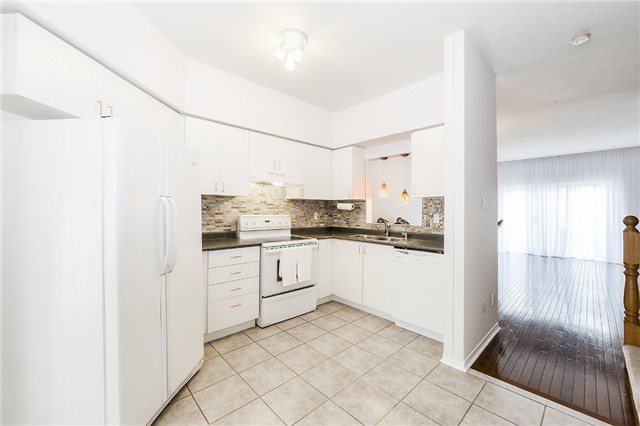 Think about what your end goal is, your current lifestyle, and how buying a home fits into this – then think about what you can go without, taking into consideration all of the above. Being creative and open to different options in terms of style, finishes and size of the house can allow you to achieve your goals of home ownership without sacrificing monetarily. As a good rule of thumb, you should always have a smaller number of "must haves" than "nice-to-haves."
Nicole Harrington is a Sales Representative with Realosophy in Toronto. She specializes in using data and analytics to help her clients make smarter real estate decisions, concentrating on Toronto and the GTA, and hosts her own website: SheSellsToronto.com. Email Nicole
Share This Article