Nicole Harrington in Listings of the Week
Toronto's housing market is as diverse as its people: ranging in price, size, and location. I pick a Toronto listing or trend to focus on each week and review it with a professional's eye. What makes a house a great pick - and what makes it a pass?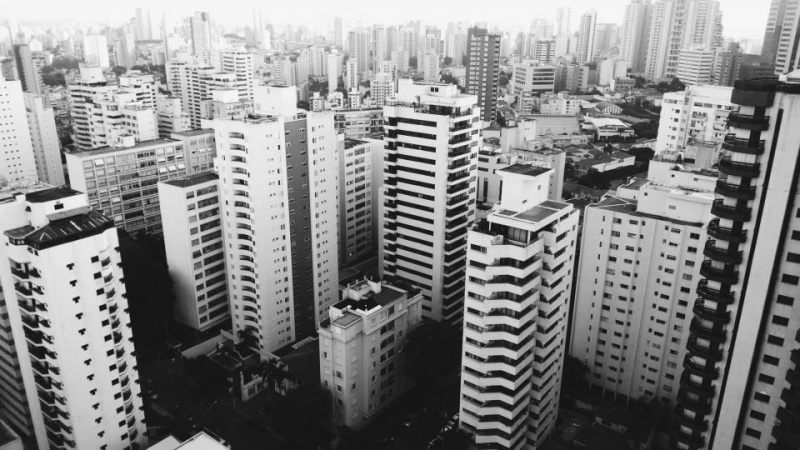 In this hot real estate market submitting offers sans conditions has become the norm, which can be generally safe for the buyer as long as they have completed their due diligence ahead of time. But what happens when completing your due diligence no longer becomes enough? Such can be the case with many blacklisted condos – where you have reviewed the status certificate ahead of time and gotten your financing pre-approval in place, only to find out you can't get a mortgage or Canadian Mortgage and Housing Corporation (CMHC) insurance on the property you purchased.
When a condo has been blacklisted, it means that either lenders or mortgage insurers have deemed a property as high risk due to various factors. Some of the more common ones are:
The condo corporation has taken out loans to top up the deficit from common expenses
There are a large number of foreclosures at the condo
The condo corporation is running a deficit
There are liens against the property
The values of the properties have depreciated
The condo corporation is being sued
Most of this information will be available through the status certificate, but ultimately it is up to your lender or mortgage insurer (if you have less than 20% as a down payment) to determine if they are comfortable moving ahead with your purchase.
Although there is no publicly available "list" of properties that have been blacklisted by lenders and insurers, you can be sure that they have their own record of properties that they have deemed as high risk that they will not get involved with. What this means for condo buyers is that they need to be extra vigilant during the purchasing process to avoid getting into a situation where they have a deal they are legally bound to honour, but cannot get a mortgage for.
How does this happen? Let's take a look at some examples:
EXAMPLE ONE: Not Completing Your Due Diligence
Safely removing conditions from your offer is one thing, but removing conditions without completing your due diligence is a detrimental mistake. When you hear "blacklisted condo" most people do not think of the big, beautiful, new skyscrapers in the downtown core – they're imagining those old brown buildings on the outskirts of Toronto constructed in the 1970s with unit maintenance fees in the thousands - but this is wrong. Just because your building is new and in the downtown core does not mean that it is automatically safe – there are many prestigious buildings in Toronto going through liens and legal battles, all which could impact your ability to finance your purchase.
For example, let's take a look at the sales history of a particular unit in a building that has been blacklisted by some mortgage lenders and insurers in the St. James neighbourhood:

Source: realosophy.com
The asking price for this unit is not outrageous, and in a heated market it's odd to see a unit that's been sitting around for this long. This property is almost 900 square feet in the heart of downtown, and is beautifully renovated with high end finishes. In looking at this building or unit on the outside, there is nothing to tell you that you wouldn't be able to mortgage your purchase.
This pricing history is from another unit in the same building, which shows the same story as the one above:

Source: realosophy.com
This unit has been available for 41 days – over the past two years sales for this building have been sitting on the market for an average of 48 days whereas other buildings in the area are seeing average days on market between 20-30 days during the same time period.
When you are buying a condo, think of it as buying a piece of a business: you want to know how much money it makes, how much money it spends, and if it's being sued – this is all covered in the status certificate. Yes, it can get expensive reviewing status certificates before you even know if you've won the property but what's a $350 investment on a purchase that's running you hundreds of thousands of dollars?
EXAMPLE TWO: You're OK with the Status Certificate but Your Lender is Not
Maybe you really love this building – it's in a great location, the unit is exactly what you're looking for, and it's in your price range, so you're willing to overlook the fact that they're going through a special assessment (where the condo corporation is charging the unit owners a monthly addition to their monthly maintenance fees to cover deficiencies in the reserve fund for a specified period of time) because you can afford the additional amounts. Maybe you know that the loan the condo corporation took out was used to update the condo cosmetically – so it made sense to you that they didn't want to increase maintenance fees to complete the work. So after reviewing the status certificate you decide to make a clean offer and it gets accepted, only to find out that while you're okay with these minor deficiencies, your lender is not.
Even if you have your mortgage pre-approval in place, it is always good practice to speak to your lender about buildings you are going to be offering on to see if they have any red flags to raise ahead of time. A pre-approval does not protect you from buying a blacklisted condo – you are approved to borrow that amount, but it's still subject to certain terms which must be met.
In some instances it's not even the lender who has the issue, it's the mortgage insurer (i.e., CMHC, etc.) – and if you can't get mortgage insurance with less than 20% down, you can't get a mortgage.
What can you do to protect yourself? Always have a real estate lawyer review the status certificate, have open communication with your mortgage broker about which properties you are thinking about offering on, and the help of a professional real estate agent to help guide you through your real estate purchase.
Nicole Harrington is a Sales Representative with Realosophy in Toronto. She specializes in using data and analytics to help her clients make smarter real estate decisions, concentrating on Toronto and the GTA, and hosts her own website: SheSellsToronto.com. Email Nicole
Share This Article