John Pasalis in Toronto Real Estate News, Home Buying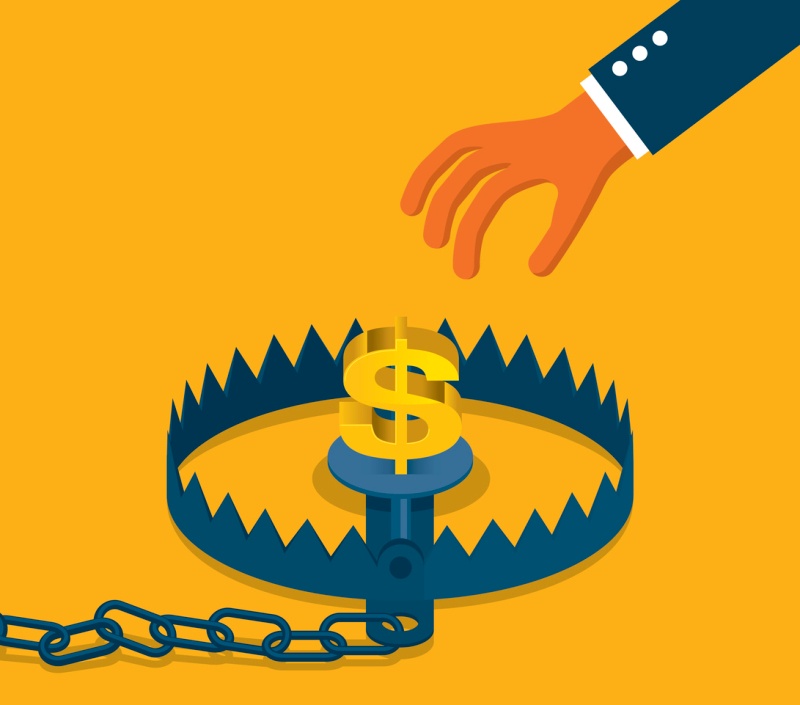 "Be fearful when others are greedy and greedy when others are fearful" - Warren Buffett
Acclaimed investor Warren Buffett offers advice to investors who try to time the stock market, but his words are relevant to those participating in the housing market.
The time to be fearful about Toronto's real estate market was last year - when house prices were appreciating at a rate of 20+% each month. Readers of this blog will recall that this was around the time when I started to raise the alarm bell about our housing market (See First Signs of a Real Estate Bubble in Toronto? and The Tipping Point for Toronto's Real Estate Market). While I wasn't the only one sounding a note of caution, my opinion wasn't a majority one and I heard from plenty who disagreed with me.
The market peaked in March of this year when house prices appreciated at a rate of 33% over the same month in the previous year. By this time, my note of caution had become part of a larger and louder chorus.
The market has cooled down significantly since March: sales were down 38% in June and the average price for a home has dropped from a high of $920,791 in April of this year to $793,915 in June - a 14% decline in just two months. Many are now worried.
There is also some truth to Buffett's second point, that the time to be greedy is now when other buyers and sellers are fearful. Some buyers are buying in relatively stable neighbourhoods and are getting good value for their money. But it's important to remember that not every house, nor every neighbourhood, is a smart buy today. Many buyers are forgetting that in a slowing market, what neighbourhood you buy in and what price you pay for your house is critical - it is the difference between coming out on top and losing a lot of money in a short period of time.
Much has changed in the world of real estate analysis. Most traditional real estate companies are still advising buyers to put their trust in their realtor's intuition and years of experience. But in a market with over 450 neighbourhoods that are all adjusting to this slowdown very differently - there's too much information for any one agent to analyze, regardless of how experienced they are. But there are new ways to get a better sense of the market.
As I've written in the past, there is a significant amount of academic research that helps us make sense of how markets cool down and what warning signs we should be looking for - rising inventory among the most important. When I look at the inventory levels across all 450+ neighbourhoods in the Greater Toronto Area (GTA), there are 72 neighbourhoods in the GTA that have a very high likelihood of seeing steep price declines in the future. We are advising our clients to either avoid these areas or negotiate a very steep price discount to factor in a potential further decline in the future.
For the buyers who are buying in those 72 neighbourhoods and paying "market prices" - this truly is the worst time to be buying a home in Toronto because their house will likely be worth less than what they paid for it before they even get their keys.
When it comes to the price buyers are paying, there are still a lot of homes selling for very inflated prices - often "discounts" from the peak are not what they seem.
I was discussing this trend with another experienced broker about a month ago and he commented that "new agents only know how to negotiate up". What he meant by that is that most agents only know a market in which they make offers over the asking price - most agents aren't used to making offers under asking, and have never even considered making a "lowball" offer. I find that most newer agents are too shy and/or embarrassed to make offers on homes that are significantly under the asking price. It is common for listing agents and sellers to convey their 'offence' at such offers being made and agents working in a territorial area know each other and research has shown that social considerations such as this affect our decision making in all kinds of situations. Of those agents that attempt lower offers, many can't do the analysis to justify their strategy - and fail to convince their own clients (the buyers) or the sellers and their listing agent as to the validity of their offer.
This isn't to say that every house on the market deserves a lowball offer, but there are overpriced homes that have been sitting on the market for a very long time that have a lot of competition in their neighbourhood and increasingly, sellers may be more motivated to sell because they have already bought another house.
Now is the time to make sure your agent is good at working in more challenging market conditions - this is when the best agents, like the best in any industry, show their value.
Special Note: This September 2017, I'll be hosting a talk where I'll share some of the strategies buyers can take to buy safely in a cooling market. I'll also walk through some real life examples and data for the 72 neighbourhoods buyers should be avoiding in this market. Sign up below.
John Pasalis is the President and Broker of Realosophy Realty Inc. Brokerage in Toronto. Buying a house or condo this spring? A leader in real estate analytics and pro-consumer advice, Realosophy helps clients buy or sell a home the right way. Email John
Share This Article