Record sales, stressed buyers and deals falling apart - contributor Treat Hull urges caution from "The County" in the frenzy to get out of Toronto amidst Covid.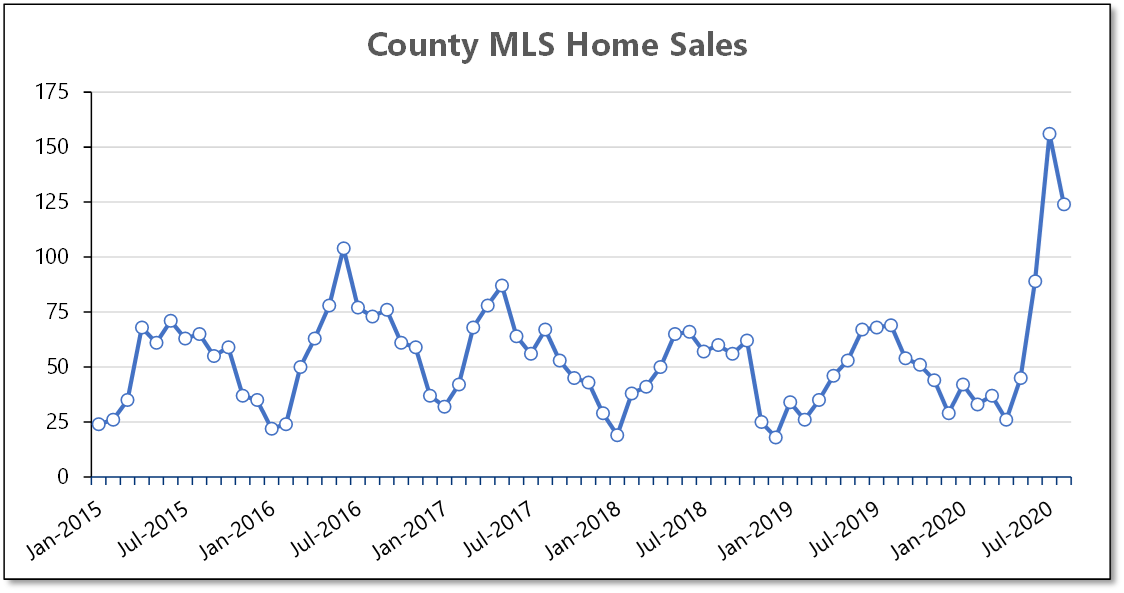 With sales skyrocketing since the province started to re-open, things have reached a point where there is now a bubble market in County real estate.
Summer sales reached 225% of last year's level – a level I did not imagine would be physically possible.
In the meantime, inventories have dropped to 1.6 months as of today, compared to seasonal normal of 6-9 months.
It's not just sky-high sales and rock-bottom inventories that point to a bubble market.
Beyond the numbers, there are behavioural signs of a bubble market in County real estate.
In their eagerness (panic?) to get out of Toronto -or at least have somewhere to go outside Toronto- some buyers are over-reaching their means while others are stressed out.
For example, a colleague who has been in the business for decades told me that in all that time, she only had one buyer who walked away from a deal and didn't close. So far, she's already had three this summer. I've never had anyone walk away from a deal and so far I've had two.
All these signs point to a market and buyers that are severely over-stretched and/or over-stressed.
If you're considering a discretionary purchase in the County, this is potentially a good time to sit on the sidelines. There may be better value when the bubble market in County real estate is over.
There's potentially truth in the adage "the bigger the party, the bigger the hangover".
Image Credit: Getty/iStock
Treat Hull spent three decades as a management consultant and marketing executive before moving to the County and taking up real estate. He is broker/owner of Treat Hull & Associates Ltd., a Prince Edward County brokerage which takes no listings and represents only buyers.
Share This Article