I've seen many interesting things in Toronto's real estate market over the past twenty years, but recently came across one of the oddest things I've ever seen.
Our data team at Realosophy were analyzing Toronto real estate data recently and wondering if there was a bug in our data. They discovered what appears to be a very odd statistical anomaly - a Toronto condo that has been listed for sale or lease (rent) 70 times since 2013 without once selling or leasing to a tenant.
The condo is at 17 Ruddington Drive in Bayview Woods. You can browse the current active listing here (to view the 70 historical listings, you'll need to create an account).
The condo was listed a total of 48 times for sale and 22 times for lease since 2013.
Given how competitive Toronto's housing market has been over the past six years, how is it possible for a condo to be on the market for six years without ever selling or finding a tenant?
You might be thinking that this is a case of the classic stubborn seller who has an unrealistic idea of what their home is worth. Maybe - but what explains the 22 rental listings? I can't say it's normal for a stubborn landlord to not rent out their property for six years in order to hold out for the maximum rent.
So I do wonder if something else is going on with this property.
It's well known in the real estate industry that unscrupulous agents will post fake sale and rental listings on websites like Craigslist and Kijiji as a way to find buyers. When the unsuspecting buyer or tenant contacts the listing agent about the advertised property, the agent advises them that it just sold or was leased, but "luckily" the agent has 2 or 3 other very similar units to show them. The idea here being that if the agent can get a motivated buyer or renter consumer out to see another few properties (including ones the agent isn't necessarily listing themselves), they can hopefully make a quick sale.
These types of unethical practices don't usually happen on the MLS because the property listing can't be fake - an agent who wants to do this would actually have to find an owner who is willing to list their property on the MLS.
That being said, I've come across a few properties on the MLS that I've suspected of not being real listings - that is real properties being 'fake' listing for sale or lease in order for the listing agent to generate leads (in other words, get into contact with motivated buyers and renters). In all of these cases, there was some relationship between the owner of the property and the listing agent, and in all cases, it was very difficult, and in some cases not possible, to book a time to view the property. The listing agent would always have some sort of excuse for rejecting the showing requests - and after 3 to 4 attempts you start to realize that they're not serious about selling.
Now, I'm not saying that this is the case with the above property. I know very little about the property, aside from the fact that it's been listed 70 times and the listing agent appears to be related to the seller of the property based on the non-public portion of the MLS listing. I haven't seen it, tried to book a visit or spoken to the listing agent. It may be that the seller has very valid reasons for wanting to hold out for the right sale price or tenant.
But I do know that no single property has been listed on the MLS more times than this one without ever selling or leasing.
And when I see statistical anomalies like this, I tend to suspect that there is something more than chance behind the numbers - and it's a good prompt to look closer.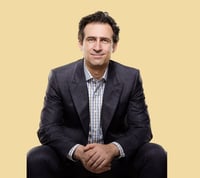 John Pasalis is President of Realosophy Realty, a Toronto real estate brokerage which uses data analysis to advise residential real estate buyers, sellers and investors.

A specialist in real estate data analysis, John's research focuses on unlocking micro trends in the Greater Toronto Area real estate market. His research has been cited by the Bank of Canada and the Canadian Mortgage and Housing Corporation (CMHC) and surveyed by the IMF.
Follow John on Twitter @johnpasalis
Share This Article