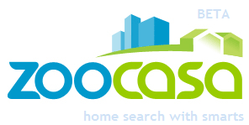 There's a new way to search for houses online in Canada, and it's not Realtor.ca.
Zoocasa, a Canadian real estate search site backed by Rogers Communications Inc, is now online. The site is currently in Beta which is tech talk for "they're not quite done yet".
Zoocasa allows users to search for homes by neighbourhood and offers a very slick and intuitive user interface. Unfortunately the site appears to have just a fraction of the available listings in Canada. A quick search for Toronto reveals that they have roughly a third of all listings. Hopefully more brokerages will start feeding their listings to Zoocasa in the near future.
Another downside to the site is that they don't appear to have any interior photos of houses. Users have to click the "See Original Listing" link to be redirected to the realtor's website to view interior photos.
In addition to available listings Zoocasa appears to have sold and expired listings on their site as well.
Zoocasa appears to be focused on monetizing their site through online advertising but they don't appear to have any ads from Realtors or brokerages yet. In fact, they don't even advertise the listing brokerage for the listings on their site which I'm pretty sure will change in the near future.
I think the site is definitely a step in the right direction for real estate search in Canada and probably the best Canadian example of what a real estate search site should be.
Here are a few screenshots.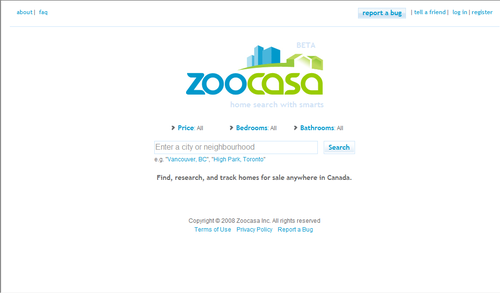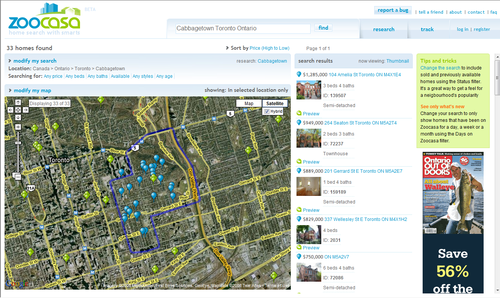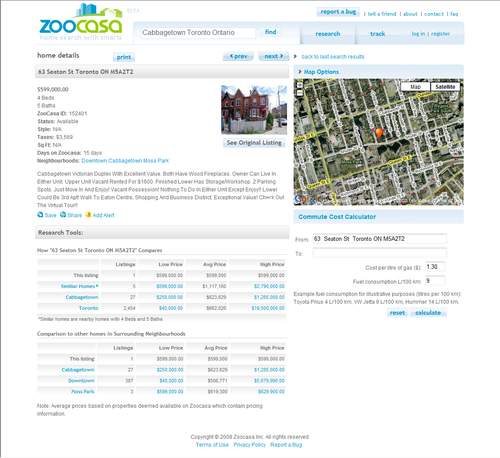 John Pasalis is a sales associate at Prudential Properties Plus in Toronto and a founder of Realosophy. Email John
Share This Article