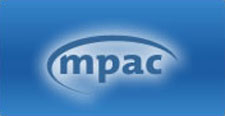 For those of you planning to buy, and for those who already own, the Municipal Property Assessment Corporation (MPAC), will be issuing notices advising home owners of the updated assessment of the property value of their home.
This value is based on sales and trends in the real estate market. The last assessment update was in 2005, and most homeowners in Toronto and surrounding areas can expect that their property value has increased. Carl Isenberg, the President and Chief Administrative Officer (MPAC), has stated that house values in Ontario have increased 20% over 2005 and that there will be a phased in approach resulting in an average increase of 5% per year.
Review your notice and if you believe that your property would not have sold for the assessed value as of January 1, 2008, you can contact MPAC, they will review the assessment. During this notice period, hours at the MPAC offices will be extended and can be reached at 1.866.296.6722.
Rachel Loizos is an associate lawyer at Sotos LLP in Toronto. She practices in the areas of real estate, wills and estate planning and corporate commercial law.

Share This Article