John Pasalis in Toronto Real Estate News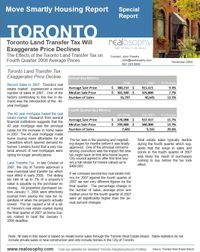 Last month I wrote a post that briefly discussed how the City of Toronto land transfer tax inflated real estate prices during the final quarter of 2007 and how these inflated prices are now exaggerating the current decline in prices. See Toronto Real Estate Prices Down 15% in October.
Last week realosophy.com released a report that reviewed this subject in a little more detail. You can be first in line to receive these reports by subscribing on our home page at realosophy.com.
Download the complete report here.
John Pasalis is a sales associate at Prudential Properties Plus in Toronto and a founder of Realosophy. Email John
Share This Article