John Pasalis in Toronto Real Estate News
The Canadian Real Estate Association (CREA) recently released two new commercials as part of their "How Realtors Help" ad campaign. I stumbled across the ads online and thought I would post them on our blog to see what our readers think of this campaign. The commercials exaggerate some of the common mistakes home buyers and home sellers make when they try to buy and sell on their own.
The first ad titled Flight Path targets home buyers.
The second ad titled Documents targets the For Sale By Owner market.
CREA also launched an interactive board game on the How Realtors Help website. The goal of the game is to "get the keys to your new home without losing your cool, or your shirt". Players are presented with a series of challenges on their journey and are given the option to go it alone or to ask a Realtor. The game is well done and somewhat entertaining until you get to the third question and realize that the correct answer to every question is to simply "Ask a Realtor".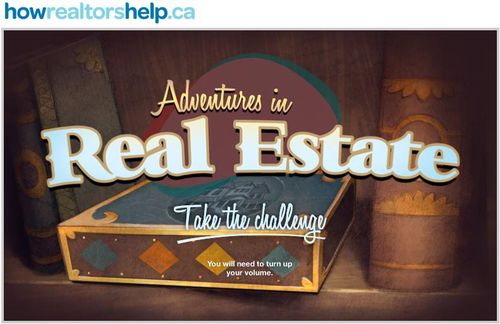 John Pasalis is the Broker owner of Realosophy Realty Inc in Toronto. Email John
Share This Article