John Pasalis in Toronto Real Estate News
The Toronto Real Estate Board reported a record 9,967 resale home sales for July, a 28% increase over the same month last year. Average prices increased last month by 6% to $395,414.
"Households confident in their positioning within the current economic environment have taken advantage of housing affordability in the GTA," said TREB President Tom Lebour. "The real estate sector has been one of the sectors making a positive contribution to economic growth in the GTA, not to mention Ontario and Canada more broadly."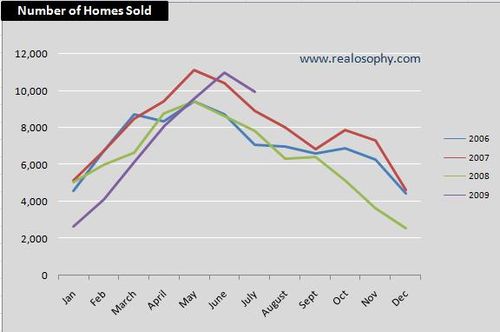 But the big story continues to be the shortage of homes available for sale in Toronto's real estate market. The inventory of homes available for sale dropped by 36% over last year. Surging demand for homes and a dwindling supply is pushing prices higher and driving the multiple offers we are seeing in the market.
Last month 14% of houses that sold had multiple offers compared to 5% last year.
The following chart shows the monthly inventory over the past four years.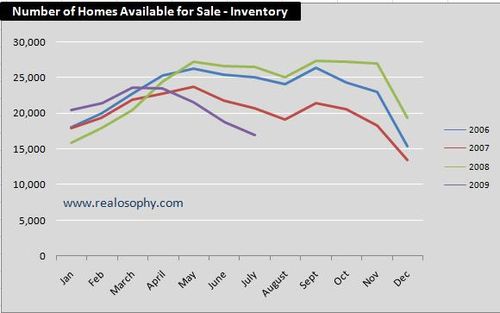 The Sales to Inventory ratio continues to show the significant imbalance we are seeing in the market. The higher the sales to inventory ratio the further we are in to a seller's market where demand exceeds supply.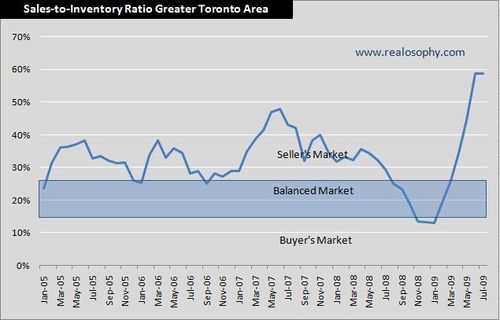 Related Post
Alarming Imbalance in Toronto's Real Estate Market
John Pasalis is the Broker owner of Realosophy Realty Inc in Toronto. Email John
Share This Article