John Pasalis in Toronto Real Estate News
The Toronto Real Estate Board released their monthly Market Watch report for August showing 8,035 home sales in August - a 27% increase over last year. The average price for a home in August was $387,921 - up 6% over the same month last year.
But the real story continues to be the declining inventory. Inventory levels have been on the decline since March,in August there were 38% fewer homes available for sale over the same month last year.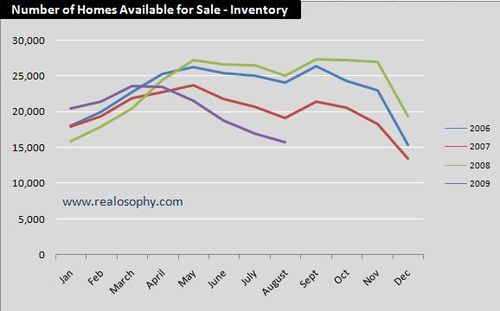 The rising demad and declining supply is driving the multiple offers we are seeing in today's market.
16% of homes sold in August had multiple offers.
"We have heard more positive economic news lately. The improved housing market has played a key role," explained Jason Mercer, TREB's Senior Manager of Market Analysis. "Home sales have helped other sectors of the economy through home buyers' spending on things like
financial and legal services, moving, renovations and home furnishings."

John Pasalis is the Broker owner of Realosophy Realty Inc in Toronto. Email John
Share This Article