John Pasalis in Toronto Real Estate News
The Toronto Real Estate Board released their monthly Market Watch report yesterday and the numbers aren't very encouraging. We are continuing to see a significant imbalance between the supply and demand for homes in Toronto.
The inventory of homes available for sale in September dropped 42% over the same month in the previous year.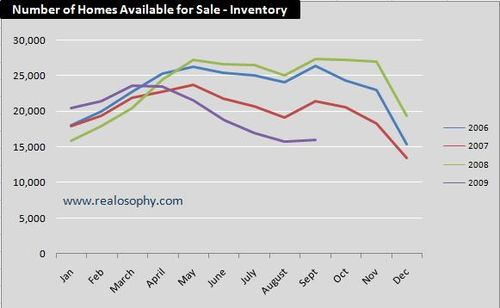 Resale home sales increased by 28% over last year breaking a sales record for the month of September.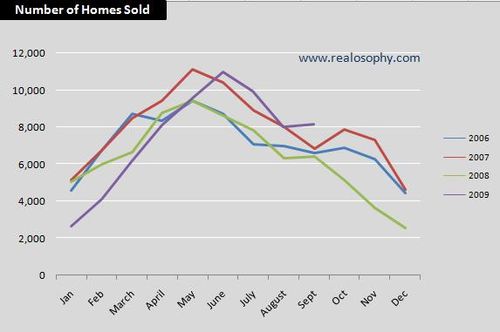 The sales-to-inventory ratio for Toronto's market continues to show a strong imbalance between supply and demand. There are far too many buyers competing for too few houses.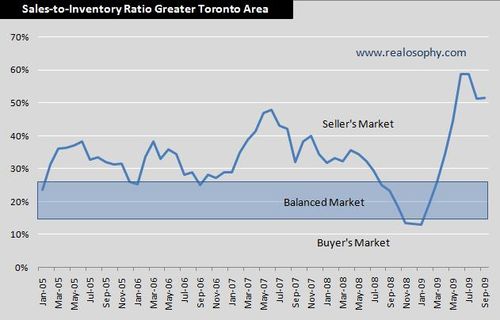 In a balanced market we would expect to see 2 homes sell for every ten that are available for sale(a sales-to-inventory ratio of 20%). Fifty percent of all homes available for sale sold in September.
John Pasalis is the Broker owner of Realosophy Realty Inc in Toronto. Email John
Share This Article