John in Toronto Real Estate News
It looks like April might mark the turning point for Toronto's Real Estate Market. For the first time in years we saw new listings increase at a faster rate than sales. Toronto's real estate market has suffered from a shortage of new listings ever since the market rebounded a year ago.
The Toronto Real Estate Board reported 4,601 sales during the first two weeks of April, a 25% increase over the same period last year. New listings on the other hand increased by 48% to 9,512.
Expect to see the growth in new listings outpace the growth in sales over the next few months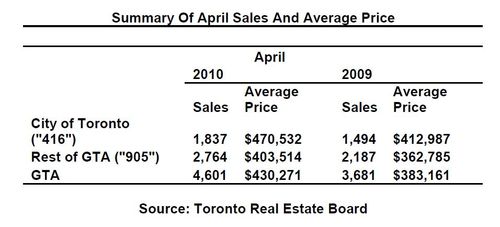 John Pasalis is the Broker owner of Realosophy Realty Inc in Toronto. Realosophy focuses on researching Toronto neighbourhoods to help their clients make smarter real estate decisions. Email John
.
Share This Article