John in Toronto Real Estate News
Since May 2009 the number of houses coming on the market for sale in Toronto has been on the decline while the demand from buyers measured by the increase in sales has been on the rise. This imbalance between the demand and supply for Toronto real estate drove prices up sharply over the past year.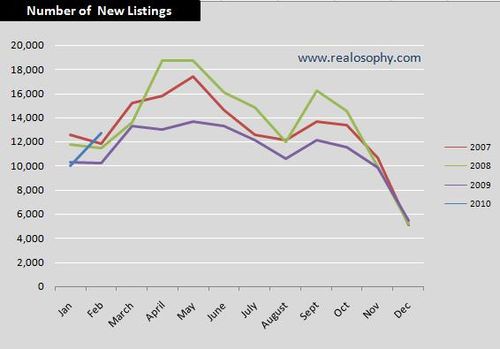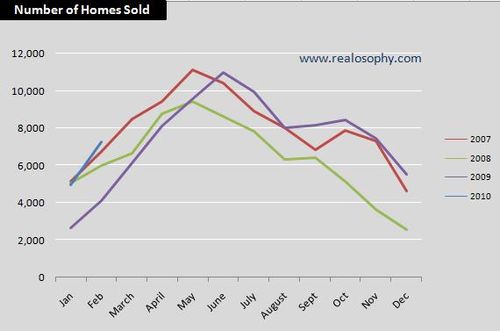 According to the Teranet National Bank house price index the rate of appreciation in Toronto house prices is slowing down. January 2010 marked the first month since May where the monthly increase in prices was below 1%. The monthly rise for January was 0.7% in Toronto.

I also expect to see some positive news from the Toronto Real Estate Board's March statistics which will be released next week. Sales will be up significantly when compared to last year but for the first time in over a year we'll see a big increase in the number of new listings which is the first step in moving us to a more balanced market.
John Pasalis is the Broker owner of Realosophy Realty Inc in Toronto. Realosophy focuses on researching Toronto neighbourhoods to help their clients make smarter real estate decisions. Email John
Share This Article