John in Toronto Real Estate News
Earlier this month I wrote a post titled A Turning Point in Toronto's Real Estate Market where I highlighted the shift we are seeing in the market with new listings increasing at a much faster rate than the increase in sales. This change in our market is moving us further away from the Seller's market we've been in over the past year and is moving us much closer to a more balanced market.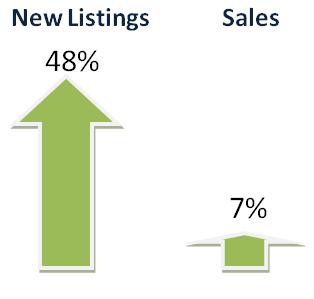 We can see this trend continuing in the mid May sales figures published by the Toronto Real Estate Board. The number of new listings coming on the market during the first half of May increased by 48% to 10,059 over the same time last year. Sales on the other hand increased by 7% to 4,887.
Many buyers are already seeing this shift as fewer houses are actually getting multiple offers and of the houses that are getting multiple offers, we are seeing fewer buyers at the table.
The days of having 20 buyers compete for a single house appear to be behind us.
John Pasalis is the Broker owner of Realosophy Realty Inc in Toronto. Realosophy focuses on researching Toronto neighbourhoods to help their clients make smarter real estate decisions. Email John
Share This Article