John in Toronto Real Estate News
Toronto home sales continued to slide in June. The Toronto Real Estate Board reported 8,442 home sales in June, a 23% decline over the same month last year. Sales in June were well below the highs we saw in 2007 and 2009 but are in line with sales volumes in 2006 and 2008.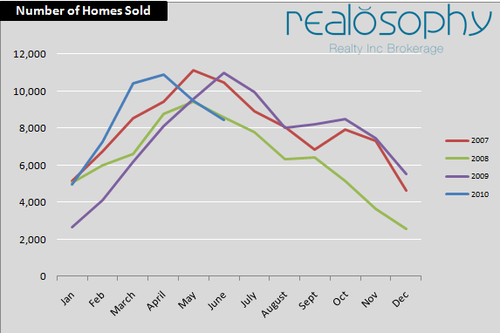 We are still seeing an increase in the number of new listings coming on the market but the rate of growth in new listings is declining. Toronto saw new listings surge by 38% to 59% over the past three months driving some much needed supply into the market. New listings were up 13% in June to 15,086.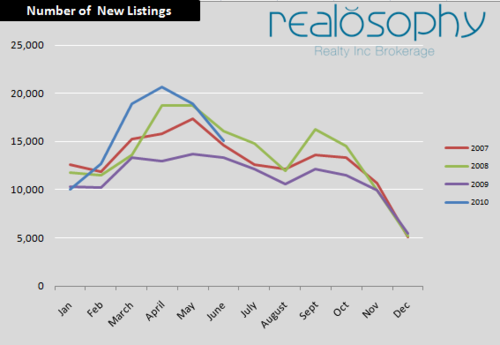 The increase in new listings and decline in sales pushed the total inventory of homes up by 28% to 23,923 over last year.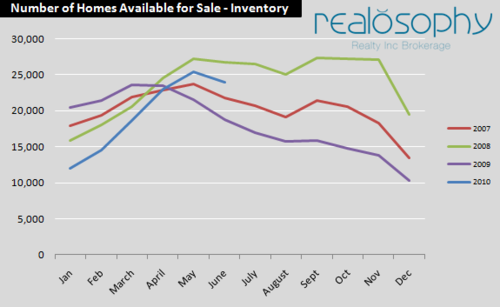 When looking at the sales-to-inventory ratio we can see that Toronto's real estate market is moving much closer to a balanced market.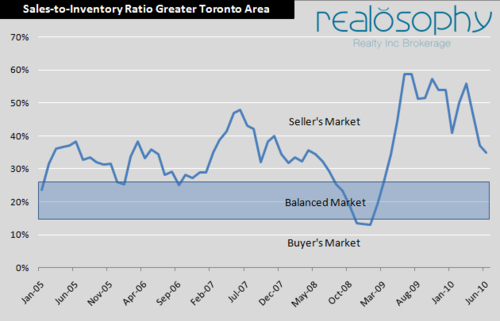 John Pasalis is the Broker owner of Realosophy Realty Inc in Toronto. Realosophy focuses on researching Toronto neighbourhoods to help their clients make smarter real estate decisions. Email John
Share This Article