John Pasalis in Toronto Real Estate News
The Toronto Real Estate Board reported 2,732 sales during the first two weeks of August, a 29% decrease over the same period last year. New listings were down 8% over last year to 4,770.
"Throughout the better part of the last year, the number of monthly sales was well above the expected long-term trend. Accordingly, it makes sense that the number of transactions has dipped over the past few months in comparison to last year's record results," said Toronto Real Estate Board President Bill Johnston.
The average price for August mid-month transactions was $412,934 – up eight per cent compared to the average of $383,796 recorded during the first 14 days of August 2009.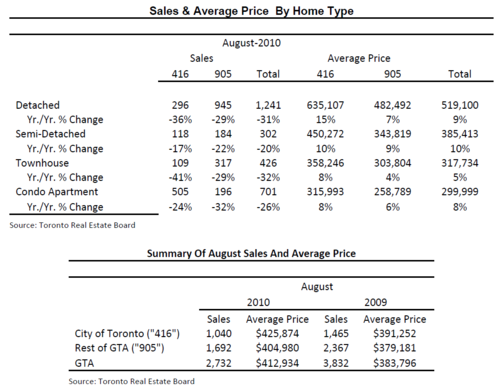 John Pasalis is the Broker Owner of Realosophy Realty Inc in Toronto. Realosophy focuses on researching Toronto neighbourhoods to help their clients make smarter real estate decisions. Email John

Share This Article