Urmi Desai in Toronto Real Estate News
Our friends at BuzzBuzzHome have just launched a new tool that positions themselves as a social network for Canadian Real Estate.
BuzzBuzzHome, an online hub for Canada's new construction residential housing industry, launched BuzzBuzzHome Forums last week. The forum provides a platform for discussion, where all issues related to residential real estate and development can be aired, addressed, celebrated and mused upon.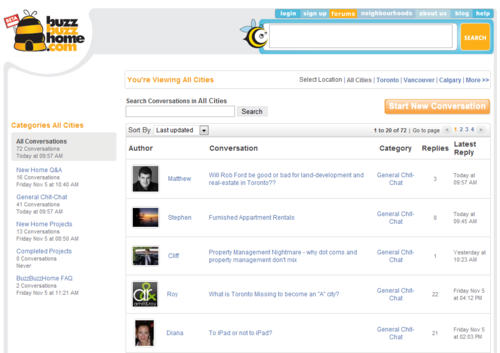 Urmi Desai is editor of the Move Smartly blog and is responsible for Realosophy's business development and marketing. Realosophy Realty Inc. Brokerage focuses on researching Toronto neighbourhoods to help their clients make smarter real estate decisions. Email Urmi
Share This Article