John Pasalis in Toronto Real Estate News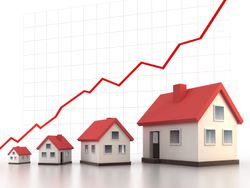 In 2006 the Canada's federal government extended the maximum allowable amortization for a mortgage from 25 years to 40 years. This dramatically changed what Canadians could afford to spend on their home. A typical couple went from having a maximum budget of $450,000 with a 25 year mortgage to over $575,000 with a 40 year mortgage. This resulted in a record 97,000 home sales in the GTA in 2007.
Fast forwarding five years, the federal government now appears to be concerned that household debt levels have been on the rise since 2006. It makes one wonder what they thought was going to happen when they extended amortizations from 25 to 40 years back in 2006.
In 2008 the federal government scaled back the maximum amortization for insured mortgages from 40 years to 35 years and today they decided to reduce the limit even further to 30 years.
The new amortization limits come into force on March 18th 2011. According to the Department of Finance website, home buyers entering into a binding purchase and sale agreement before March 18th will be allowed to take on a 35 year mortgage even if they take possession after March 18th.
This change to Canada's mortgage rules is likely going to result in an immediate rise in demand from buyers as many rush to buy ahead of the March 18th deadline. We saw a similar rise in demand last year when the federal government tightened mortgage lending requirements in early 2010. Prices and sales peaked in April and May 2010 as buyers rushed to buy ahead of the new rules taking effect. Demand declined significantly between June and September of 2010 since many buyers rushed into the market early as a result of the mortgage rule change.
The change in the amortization limit will have a material impact on what home buyers can afford to spend on their home. A couple that qualifies to purchase a $550,000 home today would only qualify to spend up to $500,000 once the new mortgage rules are in force.
John Pasalis is the Broker Owner of Realosophy Realty Inc in Toronto. Realosophy focuses on researching Toronto neighbourhoods to help their clients make smarter real estate decisions. Email John
Share This Article