John Pasalis in Toronto Real Estate News
The average price for a Toronto home increased by 5% in December compared to the same month last year.
You can see all the monthly charts on our real estate statistics page.
Both sales and new listings continued their downward trend in December. Last month we saw a 21% decline in the number of resale house sales compared to the same last year. New listings declined by 22% over last year.
The sales-to-inventory ratio dropped slightly last month to 39% which is still well into seller's market territory.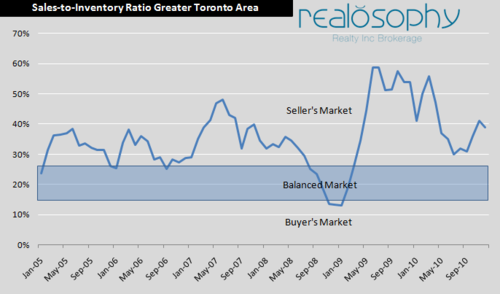 Download the December Market Watch report from the Toronto Real Estate Board here.
John Pasalis is the Broker Owner of Realosophy Realty Inc in Toronto. Realosophy focuses on researching Toronto neighbourhoods to help their clients make smarter real estate decisions. Email John
Share This Article