John Pasalis in Toronto Real Estate News
The average price for a Toronto home rose 9% in April 2011 over the same month last year. This price increase was largely driven by a tightening in the supply of homes available for sale.
The number of new listings coming on the market declined 30% over the same month last year. We can see the effect that the decline in new listings is having on the overall supply of homes on the market. Over the past five years we've seen roughly 23,000 - 25,000 homes available for sale in the month of April. Last month the total number of homes available for sale was just 17,466 or a 23% decline over the same month last year.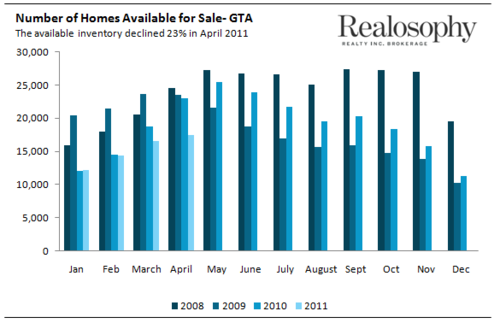 The Toronto Real Estate Board reported 9,041 sales last month, a decline of 17% from the record high sales last lear.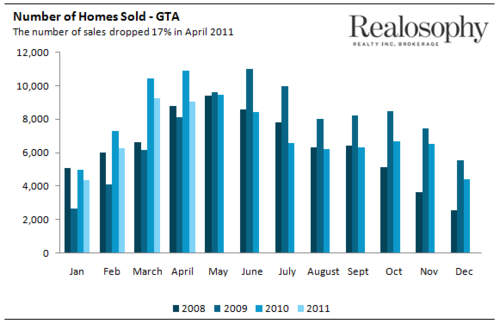 We can see the imbalance between supply and demand in the sales-to-inventory ratio for Toronto which dropped slightly to 52% in April.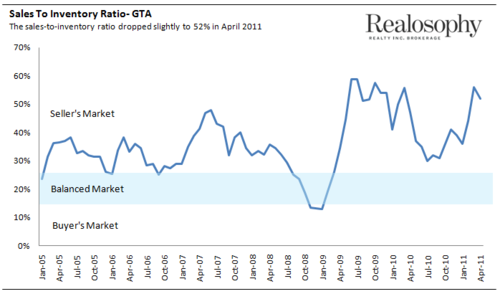 If we turn to the National Bank Teranet House Price Index for February we'll see that prices in Toronto declined sightly that month. According to the index prices were up in Vancouver, Montreal and Ottawa in February while Toronto, Calgary and Halifax all saw a drop in house prices for the month.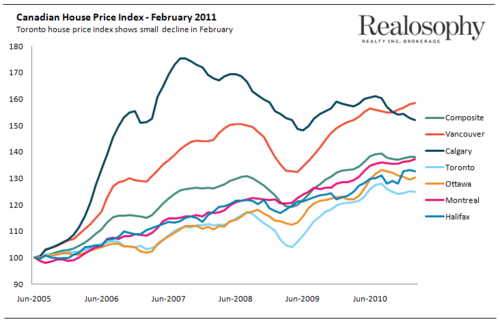 John Pasalis is the Broker Owner of Realosophy Realty Inc in Toronto. Realosophy focuses on researching Toronto neighbourhoods to help their clients make smarter real estate decisions. Email John
Share This Article