John Pasalis in Toronto Real Estate News
The Toronto Real Estate Board released their mid month sales statistics for August and some might be surprised to hear that sales were up 23% over the same two weeks last year. I say surprised because the market has cooled down a bit over the past couple of months. There are fewer mutliple offers and houses are staying on the market a bit longer than they were in the spring.
The important story is that new listings are actually up 23% during the first two weeks of August which is definitely contributing to the decline in multiple offers we are seeing in the market.
House prices in the 905 appreciated by roughly 8% over last year compared to 3.6% in the 416. The most interesting statistic in their press release has to be the fact that condo sales in the 905 region are up 43% over last year.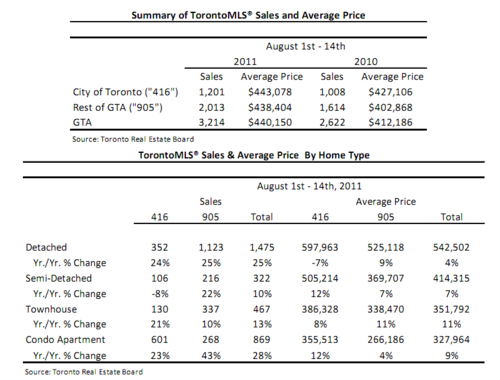 John Pasalis is the Broker Owner of Realosophy Realty Inc in Toronto. Realosophy focuses on researching Toronto neighbourhoods to help their clients make smarter real estate decisions. Email John
Share This Article