John Pasalis in Toronto Real Estate News
Toronto real estate sales continued their hot pace recording a 23% increase in July 2011 over the same month last year. The month's actual sales volume of 7,922 is actually typical for July, the 23% increase has more to do with the poor sales figures last year. See chart below.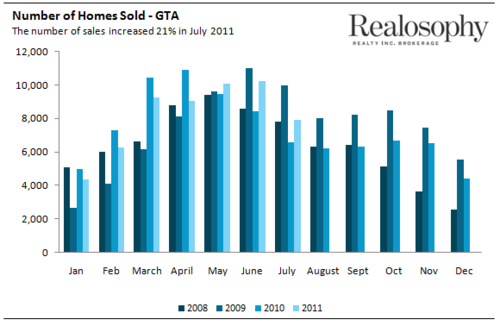 It's worth noting that sales cooled down significantly during the second half of July. Two weeks ago TREB reported that sales were up 35% during the first two weeks of July which means that the volume of sales would have had to slow down considerably during the second half of the month to bring the % increase down to 23%.
We finally started to see some relief on the supply side as 16% more houses were listed for sale in July over the same month last year. There were 19% fewer homes available for sale last month over last year, an improvement over the 24% decline we saw last month.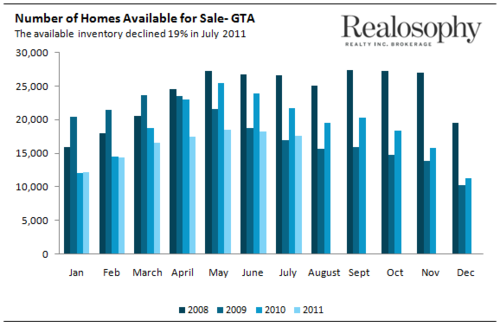 The increase in inventory helped push the sales-to-inventory down from from 56% last month to 45% in July 2011.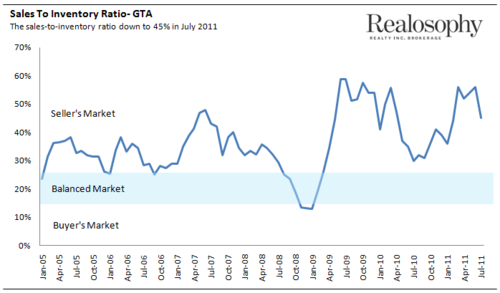 John Pasalis is the Broker Owner of Realosophy Realty Inc in Toronto. Realosophy focuses on researching Toronto neighbourhoods to help their clients make smarter real estate decisions. Email John
Share This Article