Urmi Desai in Realosophy News, Real Estate Trends, Entrepreneurism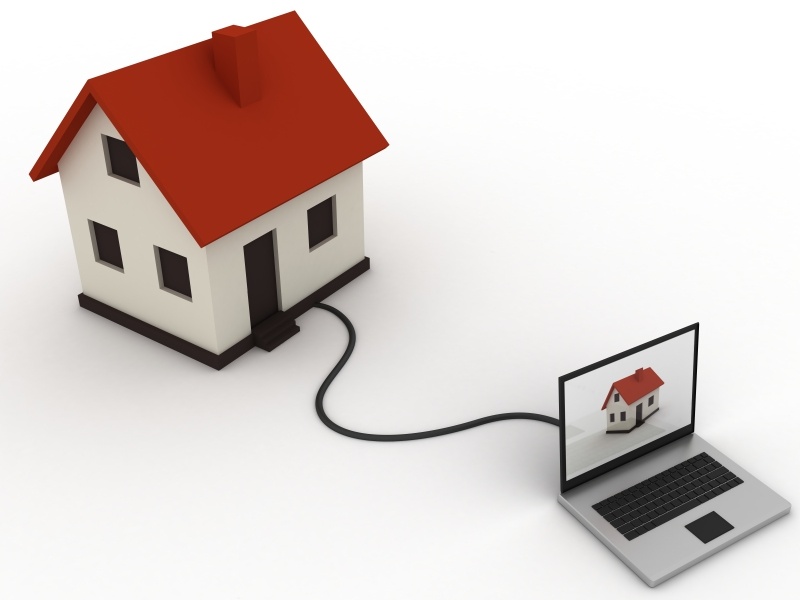 Realosophy was in the Toronto Star over the weekend which was great fun. It was particularly exciting that the piece focused on our innovative business model in the context of a changing industry (it also profiled an adorable family, Realosophy clients, that found our Neighbourhood Match service very helpful to them).
In the article I'm quoted as saying that "[w]e take what we call the Steve Jobs approach — we adapt technology to solve consumer problems in real estate," and I've been asked about this since. Hubris aside, it captures my belief that it's the adaptation and application of technology to very basic (but not simple) human problems that matters – often more than the technology itself. Roger Martin of the Rotman School of Management at the University of Toronto articulates this very well in his recent post on invention (scientific R&D) vs. innovation (efforts to add value for consumers).
While we tend to be wowed by the Googles of the world, Martin cites some Canadian examples to illustrate his point that heavy R&D and high tech isn't behind most business success stories – Four Seasons Hotels based its model on the belief that service matters more than grand architecture, Cirque du Soleil realized that consumers were bored with the traditional circus and Harlequin standardized the number of pages in their books to lower printing costs.

The Apple vs. others debate that consumes techies goes something like this – Apple is great for idiots who don't get technology. Exactly. For idiots like 99% of consumers. When Steve Jobs talks about Apple technology, it's all consumer problems and solutions not clouds and microchips. The Mac allows the average person to plug and play. iTunes gives consumers a way around the problem of the crappy filler album by facilitating the sale of singles. And then there is the way that the look and feel of Apple smoothes away some of the stress and misery that 24/7 computing and smart phoning and networking has brought to our modern lives. When Jobs says Apple's screen buttons look so good "you'll want to lick them," he's adding to the realm of possibility of what we can do with these things that we lug around with us all day. Something other than appeasing your overlords and smashing keys down in soundless fury as you realize that your hard drive is fried. (This post nicely highlights the Jobs way.)
When Howard Schultz of Starbucks first saw the coffee bars of Italy he was struck by the richness of the daily ritual, the quality of the product and the technology that made it ubiquitous (it's not a coincidence that Schultz was a coffee equipment sale executive prior to Starbucks). But he instinctively "got" why it didn't exist in the States and it wasn't the lack of technology. You need to be confident to order a latte or espresso, to feel a sense of place, to know what you were doing, to belong. No one likes to feel like an ignorant peasant on the way to the daily grind. And here Schultz's answer to the problem – an easy-to-get menu of drinks systematically recreated by well-trained staff using top technology in spaces that encourage loitering – proved a real consumer solution.
Turning to real estate, we've been hearing from a lot of players in the deathmatch that is the real estate industry vs. the federal Competition Bureau, many who want to understand our innovative brokerage model. The first thing that everyone says to us is "tell us about your technology." They're thinking high tech – a supreme number cruncher like Zillow.com for example – is going to change the industry. But newly IPOed Zillow is an advertising company not a real estate one (and one that is unprofitable at present). While it is true that having more websites displaying more house data for consumers will raise the bar in the industry – an unqualified good thing and one that has us excited just thinking about giving your online search for houses the "Realosophy treatment" – this alone won't improve service for consumers. For starters, most websites will merely get into selling ad space to any agent that wants it (like Zillow) or getting and selling leads (that would be you every time you enter your name, phone and email) to any agent that wants them.
But there is more exciting potential to revolutionize how agents can serve consumers. U.S. online brokerage Redfin gives consumers the opportunity to research listings and houses for themselves; since a Redfin agent's workload is reduced, consumers pay less in commissions. Here in Toronto, Realosophy has already introduced lower commissions for home sellers.
But we also envision a powerful back-end application of enhanced data technology, one that entails a larger business model change – introducing strong systems and standards that our agents adhere to and are supported by (at present, brokerages leave marketing, service delivery and pricing up to individual agents, casting an unfortunate Russian roulette pallor over the entire industry). This is why we've invested in tools like Neighbourhood Match which allows our agents to analyze over 170 GTA neighbourhoods and combine this with their knowledge of actually buying and selling in different neighbourhoods to better advise clients on getting into the right one – including letting them know they can get what they want in a cheaper neighbourhood. Without this tool, it's impossible for any individual agent to stay on top of that many neighbourhoods. If the Competition Bureau and the industry give us more data, Realosophy could build more tools to ensure that our agents work to processes and standards that correspond to the latest neighbourhood and real trends, allowing them to advise their clients accurately each and every time.
Because we spend every day talking to consumers who tell us about the real estate problems they run into, we think of Realosophy as a company that uses technology to do real estate better – not a technology company.
It's tempting to say that this approach to technology is not rocket science. But that's dangerously misleading - investing the time and energy to adapt technology to solve consumer problems is a perilous endeavour. This month's Harvard Business Review magazine highlights a little known but much experienced truth – many government organizations and companies in industries as diverse as aircrafts and jeans collapse after embarking on ambitious tech projects (E-health anyone?). Companies, particularly those delivering services, routinely fail to integrate technology into more fulsome real life experiences as Starbucks and Apple have managed to do. Redfin had to offer higher commissions to agents when it realized that it couldn't attract good agents to actually help their consumers buy and sell houses in real life – help that consumers wanted.
Ultimately, the innovation over invention approach to technology is about grappling with the most complex and frustrating machine out there – the psychosocial human. The psychosocial consumer. The psychosocial employee. It's hard work. And here I'll leave Jobs with the last word:
Technology alone is not enough. It's technology married with the liberal arts, married with the humanities, that yields the results that makes our hearts sing.
Editor's appeal: In today's world, you're nobody till facebook likes you. So if you enjoy reading the Move Smartly blog, please scroll to the top of the blog and click on the facebook "like" button just under the Relaosophy logo on the right (under the subscribers box). And thanks for the love!
Urmi Desai is editor of the Move Smartly blog and is responsible for Realosophy's strategy and marketing. Realosophy researches Toronto neighbourhoods to help today's home buyers make smarter decisions. Try our innovative Neighbourhood Match tool to find the best Toronto neighbourhoods for you . Email Urmi
Subscribe to the Move Smartly blog by email
Related Posts
Watch Now - Realosophy's John Pasalis on TVO's The Agenda with Steve Paikin Video
Competition in the Real Estate Industry – This Entrepreneur's Perspective
Competition Bureau vs. CREA: Battling Over Canada's Real Estate Industry
Share This Article