John Pasalis in Toronto Real Estate News
TREB released their monthly sales figures last week and overall the market continues to show signs that we are moving closer to a more balanced market ahead.
Sales were up 14% over last year, a drop from the 21% increase we saw for each of the previous four months.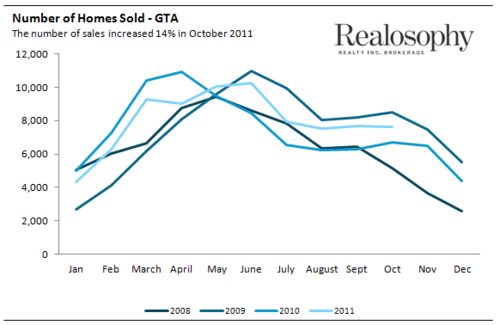 The number of new listings coming on the market was up 17% which pushed the overall inventory to just 3% below the same month last year.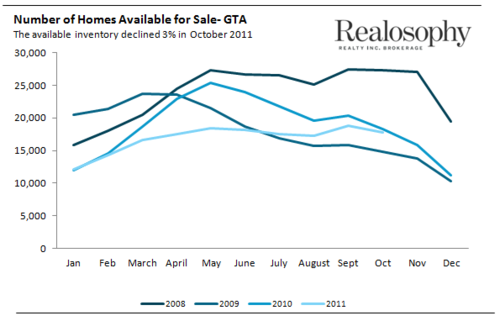 You'll note from the above chart that the number of homes available for sale in 2011 was down significantly compared to 2010. The drop in inventory reached its highest level in May 2011 when there were 27% fewer houses available for sale compared to the same month in the previous year. Inventory levels have gradually been improving since then which is bringing more balance to Toronto's real estate market.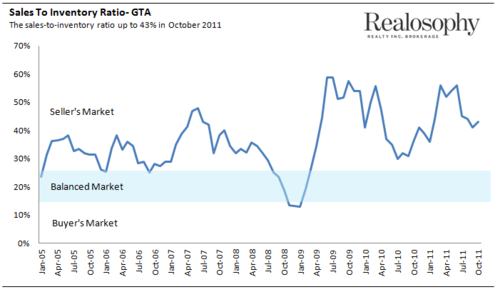 The sales-to-inventory ratio inched up a couple of percentage points but is still well below our recent June high of 56%
Editor's appeal: In today's world, you're nobody till facebook likes you. So if you enjoy reading the Move Smartly blog, please scroll to the right column of this blog and click on the facebook "like" button just under the subscribers box. And thanks for the love!
John Pasalis is the Broker Owner of Realosophy Realty Inc in Toronto. Realosophy focuses on researching Toronto neighbourhoods to help their clients make smarter real estate decisions. Email John
Share This Article