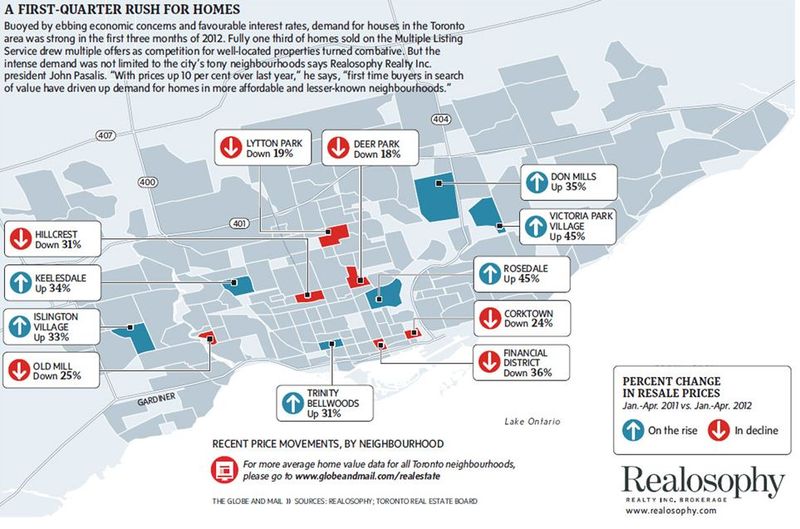 It's here: the Globe and Mail Home Value Survey. Make sure you grab today's Globe to see whether home prices are up or down in your Toronto neighbourhood.
You can browse their map here and detailed infographics with all the statistics here.
Since 2008, we've powered the Globe's home value survey with our proprietary neighbourhood appreciation data. We do it because we believe that today's consumers make smarter real estate decisions when they have access to the best service and tools.
If you want more info on what's going on in your neighbourhood or with the survey, email us at info@realosophy.com
Share This Article