Realosophy Team in Media Roundup, Realosophy News
All you need to know regarding the housing market in Toronto, Canada and abroad.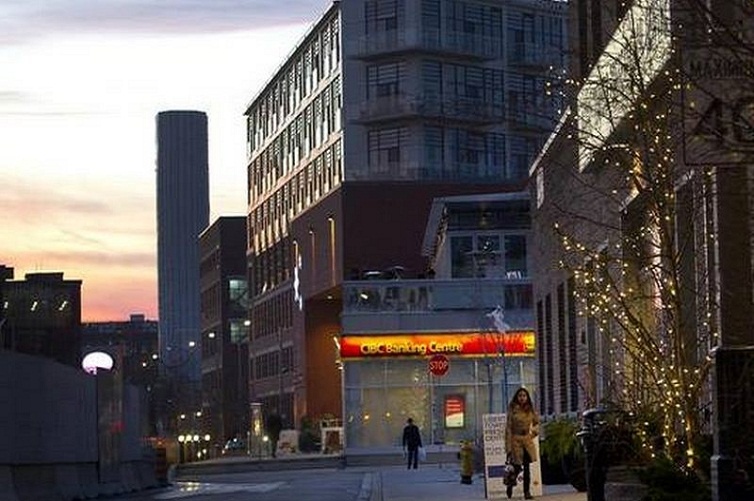 Photo Credit: The Globe
This week: Realsophy's Fall 2013 Home Value Survey appears in the Globe and Mail as we break down the latest trends that are impacting property owners.
Also in the news: Toronto's high priced homes could mean an increase in condo sales, Sam the Record Man's iconic sign and the curious case of moody Mark and sunny Stephen.
Elsewhere: An investigation into the treatment of migrant labourers in Qatar reveals shocking details. Is the property boom in the Middle East made possible by dodgy practices? (Probably)
Toronto
Toronto's property values ride a bumpy market [The Globe and Mail]
We break down Realosophy's Fall 2013 Home Value Survey, prepared exclusively for the Globe.
Exclusive: How much are homes your Toronto neighbourhood? [Globe]
Realosophy has been analyzing real estate stats for the Globe since 2008. Browse our latest Home Value Survey.
Toronto condo sales at lowest level in a decade [CBC News]
"​There were 663 high-rise units sold in August, which is ​almost 46 per cent fewer than the 10-year average."
What record Toronto price gap between house, condo could mean [Globe]
"Going forward, the large premium on detached homes should push more buyers into the condo market."
Councillor Josh Matlow worries Sam the Record Man sign is damaged [Toronto Star]
"Worries over the sign's condition have multiplied since Ryerson balked at its commitment to restore and rehang it last month, citing an estimated $250,000 price tag."

Canada
Canadian economy 'puffing along' with help of consumers, housing market, but new growth sources needed [Financial Post]
"Canada's export market isn't broken, just bruised; and consumers aren't spent out, it's just the country can't afford to rely on them to keep growing the economy much longer."
Moody Mark, sunny Stephen [The Economist]
"Some of this is due to a difference in style. Mr Carney revelled in blunt talk; Mr Poloz exudes optimism and is a self-described "glass-half-full" kind of central banker."
Canada's soaring real estate market: Feel good now, pay later [Globe]
"House prices have already accelerated much faster than incomes in recent years. If this trend continues, people with average incomes may as well accept that they'll never own a home near the downtown of a major city."
USA
Trulia: U.S. Housing Market Now 67% Back To Normal [Forbes]
"The housing recovery doesn't follow a straight line; instead, it moves through phases, with some measures of housing activity returning to normal long before others do."
U.S. housing recovery losing steam, pending home sales fall again [Reuters]
"Mortgage rates are hovering near a two-year high and a drop in demand for existing homes is pushing potential home buyers out of the market and slowing the momentum in the recovery in real estate."
International
Dubai adopts new property market standards [NuWire Investor]
"This is a problem both here across the Middle East where no common standards are used, making it difficult to compare between options on the same basis."
Revealed: Qatar's World Cup 'Slaves [The Guardian]
"We'd like to leave, but the company won't let us," said one Nepalese migrant employed at Lusail City development, a $45bn (£28bn) city being built from scratch."
Realosophy
Realty Inc. Brokerage is an innovative residential real estate brokerage in Toronto. A leader in real estate analytics and
pro-consumer advice, Realosophy helps clients buy or sell a home the
right way. Email Realosophy
Share This Article