Realosophy Team in Media Roundup, Realosophy News
All you need to know regarding the housing market in Toronto, Canada and abroad.
New from Realosophy.com
A brilliantly designed house in a hot pocket of Toronto.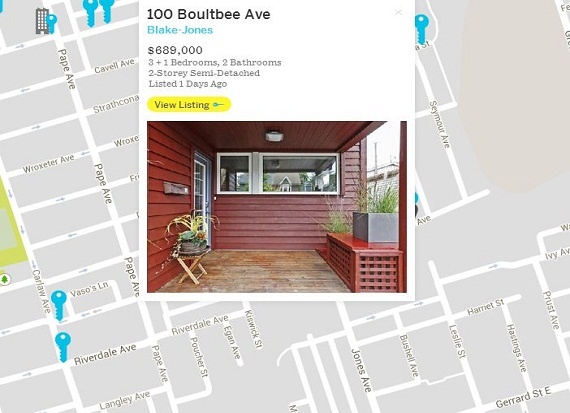 This week: Vancouver and Toronto continue to rack up the house sales to Ottawa's chagrin while the Pan Am Games, which is supposed to boost Toronto social and regular housing stock and transit, continues to provide new and amazing ways to get worse.
Elsewhere: Is the American dream of owning a house really worth it? Not if you can't afford it. And India's upper middle class looks to snap up high end real estate as the rupee continues its precipitous fall.
Toronto
Vancouver, Toronto house sales surge over year (CBC)
"While sales are up considerably from last year, it's important to note that September 2012 sales were among the lowest we've seen in nearly three decades".

Home prices in the GTA continue to climb despite Ottawa's efforts to cool real estate market (Toronto Star)

"The price growth story in September continued to be about strong demand for low-rise home types, coupled with short supply of listings."


New in Toronto Real Estate: Musee Condos (Blog TO)

"The building itself isn't anything we haven't seen before, but that really shouldn't be much of a problem given that there really is quite a lot to do here including lounging in a brand new park or at the impressive-looking pool."

Pan-Am Games expenses cause uproar (CBC)

"To learn that there's $700 million of Pan Am spending that's not included in that $1.4 billion budget is very disturbing."


Canada
As Sovereign Default Fears Rise, Fixed Mortgage Rates Set to Fall (Move Smartly)
"When several euro-zone countries tottered on the brink of default, investors responded by pouring their money into Government of Canada (GoC) bonds, driving down these yields, on which our fixed-rate mortgages are based."
Housing market shows few signs of long-feared hard landing (Financial Post)
"All that talk of a hard landing for Canada's housing market seems a distant memory now."
Canadian housing market remains strong (Globe and Mail)
"Canada's housing market already topped what economists had expected for the spring and summer, and could do it again this fall."
How Canadians, too, can fend off the long arm of the IRS (Globe)
"If the Canada-U.S. tax treaty won't quite eliminate your U.S. estate tax liability, consider renting rather than owning real estate."
The housing market version of Dutch Disease? (Macleans)
"Now, the parallel between France and Canada has obvious limits. Yes, both countries experienced ballooning housing prices and slow-growing exports roughly at the same time. But Canada's resource shuffle channeled much capital and labour toward the export-oriented resource sector."

International
Why this American Myth is the Greatest Lie Ever Sold (Main Street)
"Hundreds of thousands of families are going through the pain and struggle of trying to not miss their next mortgage payment simply, because they purchased a home prematurely."
Rupee fall boosts luxury units sales in NCR real estate market (The Economic Times)
"Luxury projects are designed to cater to a very specific target group and affluent segment of the society, who can afford the exclusive offerings of the segment and are always seeking something better. India has the fastest growing number of high net worth individuals in the world and real estate comprises approximately 40 percent of their investment portfolio."
Realosophy
Realty Inc. Brokerage is an innovative residential real estate brokerage in Toronto. A leader in real estate analytics and
pro-consumer advice, Realosophy helps clients buy or sell a home the
right way. Email Realosophy
Share This Article