Realosophy Team in Media Roundup, Toronto Real Estate News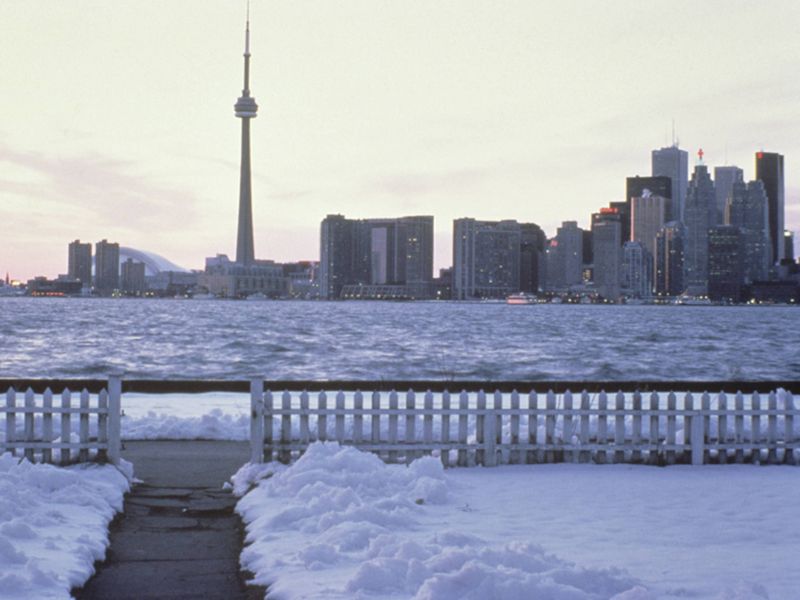 Photo Credit: New College
All you need to know regarding the housing market in Toronto, Canada and abroad.
This week in Toronto: Demand is making it hard for renovators and developers, John Tory must deal with a housing crisis and home buying remains a 'stretch' in Toronto.

Elsewhere: Home ownership is getting slightly more afforadble in Canada, an innovative lawsuit tests U.S home mortgages and David Cameron plans to make life harder for European migrants seeking housing in the U.K.

Toronto
Flip flop: How the ravenous appetite for homes in Toronto is making life hard for renovator/developers (The Globe and Mail)
As Toronto's real estate market continues its wild run, it's not just potential homeowners who are having trouble finding affordable properties. For infill developers and resellers – otherwise known as flippers – bidding wars and wild-eyed buyers are making it hard to turn a profit rehabilitating broken homes.
5 early entrepreneurs who helped shape Toronto (Blog TO)
Where would Toronto be without the contributions of Timothy Eaton, Robert Simpson, William Davies, Henry Pellatt, or Ed Mirvish? It's hard to say, but we would all be worse off were it not for the success of their businesses or the timing of their financial investments.
John Tory entering Toronto mayor's office with transit and housing in 'crisis' (CBC)
He said the homeless population was becoming more diverse, with an increase of seniors among those living on the streets. He said aboriginals represent one per cent of the city's population, but nearly 20 per cent of its homeless population. He said the push to eradicate child poverty has stalled, which he called "unacceptable".
Home-buying: A 'stretch' in Toronto, no holding back in Vancouver (The Globe)
Toronto got some relief but "owning a home – especially a single-detached home – at market price still appears to be a stretch for a typical household in the area," said Mr. Wright and Mr. Hogue.
Canada
Home ownership slightly more affordable, RBC says (CBC)
Even though real estate prices have been rising faster than inflation and are going through the roof in some parts of Canada, home ownership actually became more affordable in the third quarter, according to a quarterly survey by RBC Economics.
Calgary's Real Estate Market Buoyant Amid Plunging Oil Prices (Huffington Post)
Considered part of Canada's current trio of "hot" markets, Calgary sets itself apart from Vancouver and Toronto because of its "attractive" affordability.
IMF can't stop worrying about Canada's so-called housing bubble (Financial Post)
Canada avoided the housing market crash that accompanied the financial crisis in the United States. But a post-recession housing boom, fuelled by record-low borrowing costs, has prompted some analysts to warn a bubble may be in the works.
No new protective moves for Canada's housing market: finance minister (Global)
Oliver's predecessor, Jim Flaherty, moved four times to tighten mortgage lending rules in an effort to cool a hot real estate market.
USA
U.S.-Backed Mortgages Put to Test in an Innovative Lawsuit (New York Times)
When Hayward Ferrell of Huber Heights, Ohio, fell behind on his mortgage payments several years ago, his bank did not meet with him to try to work out a plan to make the loan easier to pay, he says.
Gradual U.S. housing recovery on track as single-family starts rise (Reuters)
Starts for U.S. single-family homes rose for a second straight month in October and building permits neared a 6-1/2-year high, suggesting the housing market was still on a recovery path.
March of the Non-White Babies (The Atlantic)
People used to move to the suburbs because they were raising kids and they wanted to have a place that's safe for raising their kids and have good schools. Now, that's the "new minorities," that's not whites anymore, and it's helping to make the suburbs a lot more vibrant.
International
David Cameron: I'm ready to lead Britain out of Europe if migrant reforms fail (The Telegraph)
Mr Cameron's plan to end access for European migrants to tax credits, housing benefits and social housing for four years is designed to reduce dramatically the "pull factors" that encourage foreigners to come to the UK.
Australia Looks to Tighten Regulations on Foreign Property Buyers (Wall Street Journal)
Australia proposed strict new rules to control rising home sales to foreigners, a trend that is putting property prices out of reach of many first-time buyers and is politically hazardous for Tony Abbott 's conservative government, whose support is slipping.
House prices at the border in Europe (The Economist)
The authors were intrigued by the difference in the behaviour of house prices between the Netherlands and Germany. Between 1985 and 2013 German house prices were tepid in comparison with those next door: Dutch house prices virtually tripled in real terms between 1985 and 2008, before declining sharply. These variations have several causes: German housing supply is more responsive than Dutch supply; the German rental market is far more developed; mortgage-interest payments are tax-deductible on the orange side of the countries' shared 500km border, and not in Germany.
Realosophy Realty Inc. Brokerage is an innovative residential real estate brokerage in Toronto. A leader in real estate analytics and pro-consumer advice, Realosophy helps clients buy or sell a home the right way.
Email Realosophy
Share This Article