John Pasalis in Realosophy News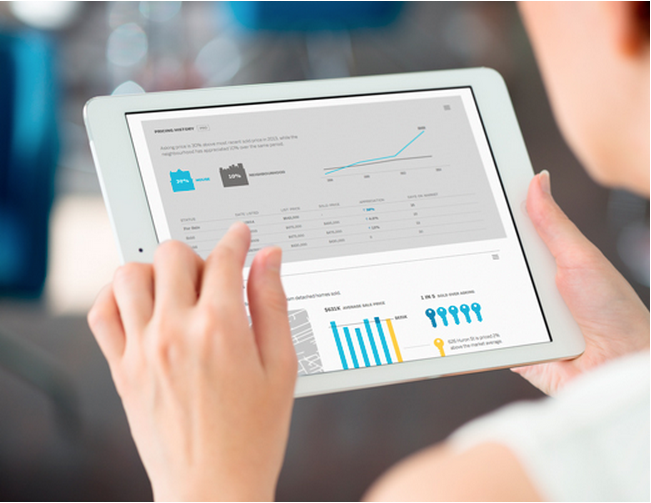 Really happy to be launching Realosophy Pro this week, our latest analytics product that shows past sale history, comparable sales and deep history searches (think building permit info, termite grow op history and more) for every house listed for sale on the MLS.
Our clients will notice this rich data when they do their daily ritual of logging into realosophy.com to look at houses.
As usual, we have worked very hard to present things the Realosophy way – adhering to a high standard of analysis and editorial quality found in top media publications to educate consumers about making good real estate decisions. We are already hearing that our house profiles are gorgeous, addictive and packed with essential information – all thanks to our fantastic Content & Tech team.
The so-called future of technology in real estate has been a surprisingly limited one to date. Search websites like Zillow in the US and Zoocasa in Canada display all houses for sale in order to sell advertising to agents or refer potential customers to agents. "Big data" approaches have focused on identifying potential new customers (at an industry event in New York this February, a fresh-faced Valley techie showed me how his software could pull together data on any home owner including schools attended and jobs worked, apparently so I could know to don a US Army or Michigan U sweatshirt before ringing the doorbell of some would be home seller).
I've wondered when the industry would shift to using data as I am inclined to do - to make better decisions about real estate and to bring the kind of detailed analysis we are used to seeing about cars and stocks to houses.
Not surprisingly, consumers have already shifted.
Last spring, I started working with a first time buyer who would regularly ask me one question that I increasingly hear: What can you tell me about this house that is not in the MLS listing?
She was a savvy first time buyer who understood very well that realtor.ca, the MLS and other websites that syndicate this information are advertising platforms for sellers to market their houses - and that, quite understandably, sellers and listing agents are not going to share any information that might negatively influence the sale of the house (apart from the few rules they are required to observe).
Her questions were very timely because six months earlier we had started working on Realosophy Pro, our most ambitious project to date. We started to acquire every dataset we could find that had information, no matter how minor, that might influence a person's decision to buy - or pass on - a house.
In a competitive real estate market like Toronto, where it's hard enough to compete against other buyers to "win" a house, it's tough to hit pause and think about what would leave you feeling buyer's remorse.
Could it be wining a house over a million dollars in Riverdale only to find out that the parking advertised as legal may not be, leaving you with the prospect of getting parking tickets for parking on your own driveway?
Or unknowingly buying a house with an old oil tank and having to deal with the stress of an environmental cleanup?

What about finding out that the house you just bought was renovated without proper city permits and not professionally done, risking the very structure of your house?
Of course, most worst case scenarios fail to materialize. But each of us has a different profile when it comes to wants, needs and tolerance risks. I am very comfortable with taking on some major house repair projects, but I would walk away from others believing them to be too risky financially. I have many clients for whom any type of house repair would result in significant levels of stress. While we differ in the details, we all regret making the wrong decision.
Because of the impossible amount of time it would take to exhaustively research every house you look at by calling the city or looking up multiple data sources, and limits to the kind of searches that professionals like agents, house inspectors and lawyers can do, the value of data is extremely high when it is pinned down to the level of the individual house.
Of course, I would be misleading you if I said that a highly complex product purchase, lifestyle decision and financial investment rolled into one - because that's what real estate is - can be perfectly exacted. It can't. But that is true of any major decision in life. The correct response isn't analysis paralysis. The goal is to know what doesn't really matter and zero in on what does, when and why. And this is what I think real estate companies (rather than tech or media companies) are uniquely able to do.
It has helped me make the most of my dealings in real estate to use data to correctly assess what I am looking at - and it is satisfying to me to see Realosophy Pro empower our agents and our clients to do the same.
I think this is the future of big data in real estate. What do you think? john@realosophy.com
John Pasalis is the President and Broker of Realosophy Realty Inc. Brokerage in Toronto. A leader in real estate analytics and pro-consumer advice, Realosophy helps clients buy or sell a home the right way. Email John
Share This Article