Realosophy Team in Media Roundup, Toronto Real Estate News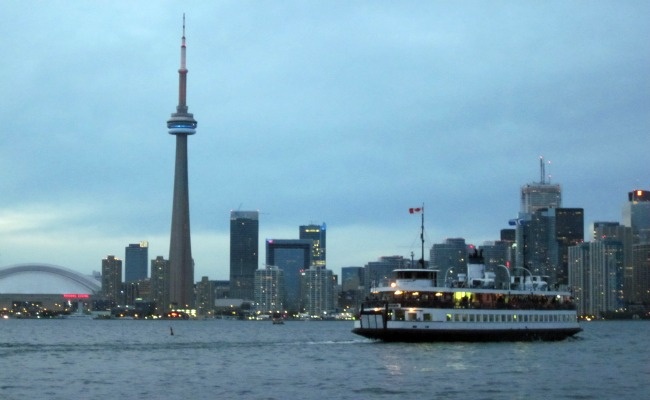 Photo Credit: Toronto Travel Guide
All you need to know regarding the housing market in Toronto, Canada and abroad.
This week in Toronto: The Scarborough waterfront is the hottest market in the city, residents are being priced out of new low-rise homes and proof that detached homes live in condoland.

Elsewhere: An agency estimates 20% of Canadian homes are overvalued, the United States housing recovery is in full swing and quantitative easing could be fueling the European housing bubble.

Toronto
Scarborough waterfront soars to top of Toronto real estate market for detached homes (National Post)
"The Scarborough community — nestled between the popular Beach area and the Scarborough Bluffs — has experienced a serious upswing in demand due to affordability and close proximity to Toronto's downtown core," said Re/Max in a release.
Toronto-area residents being priced out of new low-rise homes as average price hits record $785,800 (Financial Post)
"Constrained supply of low-rise housing is significantly affecting choice for new-home buyers in the GTA," said Bryan Tuckey, chief executive of BILD, in a release. "Limited supply of developable land with essential infrastructure, like roads and sewers, is driving up prices of new homes coming to market."
The $1.2 million King West house that proves there are still detached homes in condoland (Toronto Life)
The sellers bought the property for $362,000 prior to renovating it. Unlike the much larger suburban home they'll be moving into, 122 Niagara lacks a backyard on its pint-sized lot, which was a turnoff for some suitors. Still, it's a rare detached home in the middle of condoland. It attracted three offers and sold in 21 days.
Chris Selley: Fix TCHC apartments or set the tenants free (National Post)
The central need in Toronto is for more housing, period. But in the meantime, if fed up TCHC tenants can find a way to make their subsidy work for them on the open market, we ought to let them. Either that, or we need to fix their damn apartments already. Asking Stephen Harper and Kathleen Wynne for cash is not what you'd call a foolproof plan.
Canada
Fitch: Canadian Homes 20% Overvalued, Correction Coming (Huffington Post)
The agency estimates that homes are about 20 per cent overvalued, with some variation depending on the region, and the market is headed for a correction. But it sees low odds of an out-and-out price collapse.
Mainstreet Equity finds opportunity in Western Canada real estate downturn (The Globe and Mail)
Here is the deal: Mainstreet's business model is snapping up run-down apartment buildings, fixing them up (i.e. "stabilizing" them), and renting them out at higher rents suitable for the middle of the market. That stabilization process can take two years (three in some British Columbia cities) and requires a lot of capital expenditure. The REIT structure, where tax law requires most of the company's cash flow be sent directly to shareholders, is inappropriate for that business model, Mainstreet argues.
Ottawa eyes tougher new mortgage rules, larger down payments, to curb Canada's red hot housing market (Financial Post)
Sources say that Ottawa has been studying proposals to increase the minimum down payment from five per cent and said the government is looking at adding restrictions for high-priced housing, which would hit hardest in Canada's two most expensive cities — Toronto and Vancouver.
USA
Housing Recovery in Full Swing as U.S. Sales at Eight-Year High (Bloomberg)
"The housing market is on fire," said Thomas Costerg, a senior economist at Standard Chartered Bank in New York, who projected sales would rise to a 5.48 million pace. "The strength in housing could offset some of the weakness we are seeing elsewhere."
Why San Francisco Voters Must Reject a Housing Moratorium (City Lab)
San Francisco is in the grips of a condo construction revolt. But stopping new construction won't do anything to curb a rents crisis in the Mission. At best, it will exacerbate unaffordable rents in other neighborhoods. Residents have misdiagnosed the problem in the Mission, but they're moving straight to a solution as radical as amputation.
New Disclosure Rules for Shell Companies in New York Luxury Real Estate Sales (New York Times)
The changes will help remove a "veil of secrecy" surrounding high-end real estate sales by requiring that the names of all members of a shell company buying or selling property be disclosed to the city, the finance commissioner, Jacques Jiha, said.
$2M settlement in LA County housing bias suit (Al Jazeera)
Between 2004 and 2011, the department said, the cities of Palmdale and Lancaster teamed up with Housing Authority of Los Angeles County and the sheriff's department "targeted campaign of discriminatory enforcement against African American [housing] voucher holders in order to discourage and exclude them and other African Americans from living in the cities," according to the Los Angeles Times.
International
QE feeding Europe house price bubble, says study (Financial Times)
The European Central Bank's quantitative easing programme risks fuelling house price bubbles in several countries, according to new research, as investors pour cash into real estate.
How cheaper housing can boost productivity (The Economist)
To understand how cheap housing could boost productivity, consider the British economy. Inner London is by far the most productive region of the country, thanks to its clusters of finance, technology and nerds. More than one third of new jobs created in Britain since the recession have been based in the capital.
Realosophy Realty Inc. Brokerage is an innovative residential real estate brokerage in Toronto. A leader in real estate analytics and pro-consumer advice, Realosophy helps clients buy or sell a home the right way. Email Realosophy
Share This Article