Realosophy Team in Media Roundup, Toronto Real Estate News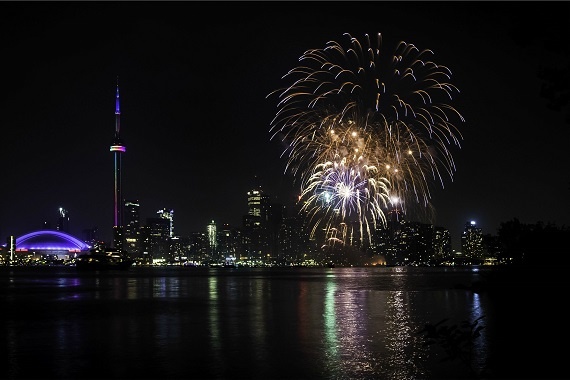 Photo Credit: Caasco
All you need to know regarding the housing market in Toronto, Canada and abroad.
This week in Toronto: Electronic signatures will speed up the buying process in Ontario, Tory isn't happy about TCH renovations and a sign that lofts can hold their value.

Elsewhere: Should Canadian millennials worry about buying a house, how Seattle is reclaiming its waterfront and selling your home but getting paid to stay in Paris.
Toronto
Electronic signatures to be accepted in Ontario real estate deals (CBC)
Patricia Verge, president of the Ontario Real Estate Association, calls the changes to the act "great news for realtors as well as consumers," and says the option to sign electronically will make home-buying and selling more efficient.
John Tory slams Toronto Community Housing's $750K renovations at headquarters (CBC)
Mayor John Tory is criticizing Toronto Community Housing for spending $725,000 on renovations at its Rosedale headquarters. Tory says the corporation, which oversees community housing buildings across the city and is facing a major repair backlog, should have sold off its prime 931 Yonge Street building space and moved.
Sale of the Week: the $400,000 Parkdale suite that shows hard lofts can hold their value (Toronto Life)
The agent estimates that authentic lofts make up just three per cent of Toronto's total condo market, and they aren't likely to become much more numerous in the future: there are only so many untouched ex-industrial buildings to go around. The constrained supply can make a unit like this one a better-than-average investment.
Canada
Should millennials worry about trying to buy a house? (Yahoo)
"Lots of homebuyers have questions about where their career is going, where they want to live, to raise a family – all of these considerations you really need to think through before you jump into the notion of home ownership," she says.
Former grow-ops a hard sell in real estate market (Toronto Star)
However, a quick Google search revealed the home's shadowy past: it had been busted several years earlier for housing a marijuana grow operation. While former grow ops may seem like a good deal to some buyers, experts caution that banks and insurers are increasingly shying away from these properties — even after all of the necessary remediation has been done.
Property boom goes industrial: Commercial real estate strength moves east as oil and dollar drop (Financial Post)
CBRE said the industrial sector story has become a tale of two Canadas, with 5.7 million square feet of net industrial space leased in Central and Eastern Canada in the second quarter versus just 2.8 million square feet in Western Canada during the same period.
USA
Affordable Housing, Racial Isolation (New York Times)
Instead of building subsidized housing in racially integrated areas that offer minority citizens access to jobs and good schools, local governments have often deepened racial isolation by placing such housing in existing ghettos. Justice Anthony Kennedy delivered this timely message in the majority opinion, ruling that the law allows plaintiffs to challenge housing policies that have a discriminatory effect — without having to prove that discrimination was intentional.
How Seattle Is Reclaiming Its Waterfront From an Elevated Urban Highway (City Lab)
And as with any major public project there's also some delay. Many of the waterfront plans can't advance until the State of Washington finishes building a tunnel that will replace the viaduct. But the massive boring machine (known locally as Bertha) that's digging the underground route recently suffered damage, and Foster now says the tunnel might not be done until 2017. The viaduct can't be totally demolished until the tunnel is completed, with the timeline for the waterfront now pushing beyond 2020.
The American housing crisis threatening to put us all on the streets (Salon)
New York City's struggle with affordable rental housing is part of a nationwide trend that has seen rental housing costs skyrocket in recent years as the housing market has mostly recovered from the 2008 recession, which was in part fueled by real estate speculation and Wall Street aggressively repackaging and reselling risky high-interest mortgages.
'Watcher' letters frightens New Jersey family from home (BBC)
Westfield mayor Andy Skibitsky, speaking at town hall meeting in Westfield on Tuesday, said "The Watcher" is a mystery, ABC News reports. "When, over a year ago, this matter was reported to the police, our police department conducted an exhaustive investigation," Mr Skibitsky said. "Such efforts, however, have not yielded information leading to charges being filed and, therefore, this case is pending introduction of any new evidence."
International
The deal to sell your home and get paid to stay (BBC)
Viager sales are a tiny fraction of real estate deals in France - less than 1%. But the popularity of this ancient and arcane way of doing business - part of French law since 876 AD - is on the rise again, as property prices in areas such as Paris remain stubbornly high.
Oxford and Cambridge: tale of two cities shows housing disparity (Financial Times)
For centuries they have been England's twin cities, seats of learning and, now, booming science and technology economies. But despite all the parallels there is one area in which Oxford and Cambridge differ: housing.
Realosophy Realty Inc. Brokerage is an innovative residential real estate brokerage in Toronto. A leader in real estate analytics and pro-consumer advice, Realosophy helps clients buy or sell a home the right way. Email Realosophy
Share This Article