Realosophy Team in Media Roundup, Toronto Real Estate News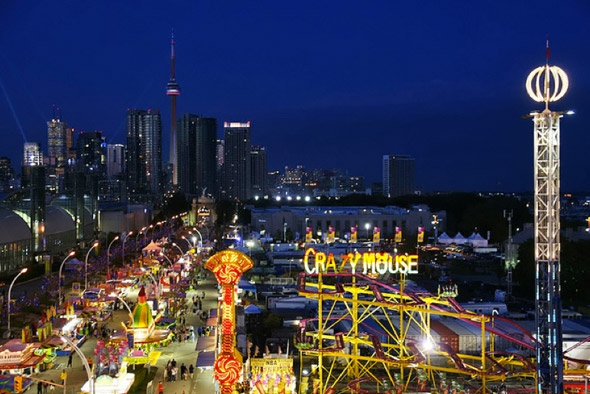 Photo Credit: Blog TO

All you need to know regarding the housing market in Toronto, Canada and abroad.
This week in Toronto: Reasons why there is no housing bubble in the city, controversy regarding 'Muslim-only' subsidized housing and what the city's projected surplus means.
Elsewhere: Canada's hot real estate market is driving household wealth, the U.S. housing market appears strong enough to handle Fed rate hikes and gripping photos capture the grim reality of Spain's housing crisis.
Toronto
Here's why there's no Toronto housing bubble (Toronto Sun)
Price has always been determined by supply and demand. It's the first and frankly the only lesson in business. Too much demand, not enough supply, the prices go up until water finds its mark. Reverse holds true as well.
Toronto city councillor says Muslim-only subsidized housing is acceptable (Global)
A Toronto city councillor says a provision that allows only Ahmadiyya Muslims access to a city-subsidized apartment building is not unfair. "We want people to live in a culturally-appropriate setting," said Councillor Joe Cressy, of Ward 20 Trinity-Spadina.
What the City's Projected Surplus Means (Torontoist)
The projected surplus may sound like a windfall for the City, but in the wonky and arcane world of municipal budgeting there are a lot of assumptions, and context, that need to be understood.
Couple who leased out their Toronto home shocked to discover it was turned into illegal boarding house (Financial Post)
So we listed our home with a reputable real estate agency for $4,000 a month. And they soon came back with what looked like a great tenant: Jesse Gubb worked in sales and drove a Range Rover. His rental application showed a solid income and high credit rating. He listed himself, his girlfriend, brother and father as the occupants of the house. "Family is moving back together," he stated.
Canada
Hot real estate markets driving household wealth (The Globe)
Canadians grew wealthier in 2014 as they saved more money while slowing their pace of borrowing, leaving many households better prepared to weather falling oil prices and recent economic downturns.
Canadian home prices predicted to rise despite economic uncertainty (The Globe)
Calling the Canadian housing market "bulletproof," Mark Hopkins, senior economist at Moody's Analytics said: "It seems to not only be defying the odds in terms of surviving the large downturn in the global economy, but even now with gross domestic product contracting, it seems as though existing home prices have accelerated, which is a bit strange and counterintuitive."
National housing goals needed (The Sun)
Yesterday, we rolled out the Green Party approach to housing for all. We committed to ending Harper's perverse "investor" program. We also renewed our call for energy efficiency upgrades. Our approach will create long-term secure jobs, as we work toward a goal of reducing emissions from buildings 80% by 2040.
USA
U.S. housing market seen strong enough to handle Fed rate hikes: Reuters poll (Reuters)
The U.S. housing market is probably strong enough to stand up against an interest rate hike by the Federal Reserve this year, with stabilizing home prices supporting sales, a Reuters poll of top economists showed on Wednesday.
Foreign investors are scrambling to buy US housing (Business Insider)
"For economic and political reasons, Chinese investors want to protect their wealth by diversifying their assets by buying US real estate," William Yu, an economist at UCLA Anderson Forecast, told RealtyTrac. "The best place for China's smart money to invest is the United States."
Why Louisiana Fought Low-Income Housing in New Orleans After Katrina (City Lab)
It was bad enough that the city wasn't bringing back all of the public housing it demolished after Katrina. But now it was in danger of losing funding for whatever affordable housing was stuck in the pipeline.
International
These Photos Show the Reality of Spain's Housing Crisis (Time)
In Spain, few sights are more universally terrifying than that of police through an apartment door peephole. "They'll come at dawn. They'll cordon off the area two blocks around the house. And if the residents don't open the door, they'll break it down," says photographer Andres Kudacki.
The right to buy: the housing crisis that Thatcher built (The Guardian)
In August 1980 Margaret Thatcher's first government, barely a year old but already deeply unpopular and bogged down by problems, produced a Housing Act. Even more than most legislation it was prolix and repetitive, but its bold intention stood out: "to give ... the right to buy their homes ... to tenants of local authorities". It envisaged a revolution in how a large minority of Britons lived.
Realosophy Realty Inc. Brokerage is an innovative residential real estate brokerage in Toronto. A leader in real estate analytics and pro-consumer advice, Realosophy helps clients buy or sell a home the right way. Email Realosophy
Share This Article